Transvaginal mesh injury lawsuits are consolidated and coordinated in 6 individual multidistrict litigations (MDLs) established in the federal court system. These injury claims against vaginal mesh manufacturers have now become the largest pending litigation in the U.S.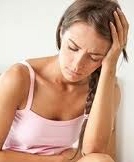 30,000 Active Mesh Lawsuits and Climbing
There are more than 30,000 complaints filed in U.S. District Courts over injuries with transvaginal mesh and bladder sling products. These medical devices have been used for treatment of pelvic organ prolapse (POP) and female stress urinary incontinence (SUI).