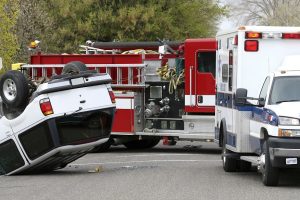 A man with a history of drunk driving is facing four counts of criminally negligent homicide and a civil lawsuit after causing an accident that led to four deaths.
Benjamin Ledwell was driving a 2011 Ford F-250 on May 19, 2015 when he crossed the center line and struck a 2006 Chevrolet Uplander head on. The Chevrolet was consumed by flames immediately after the wreck. Four occupants of the Chevrolet died.
Attorney for the family quickly filed a lawsuit against Ledwell for his negligence and allegedly driving a vehicle under the influence.