As a Medical Device Product Liability attorney and board certified medical doctor, I am providing this important update regarding Cochlear Implants. Cochlear Ltd., the world's biggest maker of hearing implants, an Australian company, recalled its latest range of devices after a recent, unexplained increase in failures.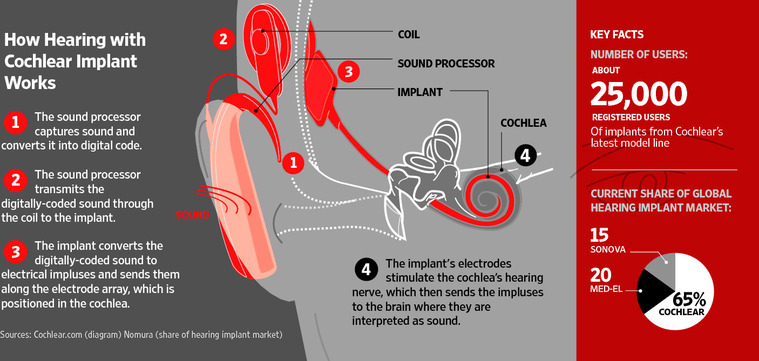 The voluntary recall of the Nucleus CI500 implants, which Cochlear says are the slimmest titanium hearing implants available, will affect many patients.
The company said it identified an increase in the number of Nucleus CI512 implants failing in recent weeks. Chief Executive Chris Roberts said the company has stopped manufacturing the Nucleus CI500 line, which made up 70% of the company's sales of implant units for fiscal 2011. Cochlear has about 65% of the global hearing-implant market.