As a Texas medical doctor and Medical Malpractice attorney, I am providing this case law update and commentary.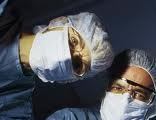 As part of Texas's tort reform laws, enacted by the Texas legislature in 2003, one of the requirements in order to file a medical malpractice claim, was the furnishing of a medical expert's report within 120 days of filing the lawsuit.The 5th District Court of Appeals says that the legislation serves the state's interest in preventing frivolous medical liability lawsuits and related health care system costs. This medical expert report requirement is also known as the Texas' certificate-of-merit law, and is similar to many other states' medical malpractice reform.
Recently Texas' certificate-of-merit law passed another constitutional challenge after the 5th District Court of Appeals validated the requirement for plaintiffs to file an expert report demonstrating the merits of a medical liability case.