As a Dallas, Texas Steven Johnson Syndrome attorney, I am providing this jury verdict against J&J Motrin.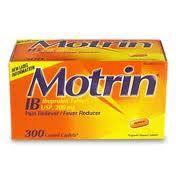 A Pennsylvania jury ruled that a Johnson & Johnson (JNJ) unit must pay $10 million in damages to the family of a 13-year-old girl who suffered skin burns and eye damage after she took Children's Motrin.
Jurors found J&J's McNeil Consumer Products unit liable for Brianna Maya's injuries. Maya, was left blind in one eye and suffered burns over 84 percent of her body after taking Motrin in 2000 when she was 3 1/2.
J&J, and McNeil have faced at least two other jury trials over claims the companies hid the pain relievers' links to Stevens-Johnson Syndrome, an allergic drug reaction that can leave patients with damaged eyes, blistered mouth and burned skin.
A California jury cleared J&J and McNeil of liability in 2008 for injuries suffered by an 11-year-old girl who took the pain relievers and developed the syndrome. Two years later, a federal jury in Illinois awarded a woman who took Children's Motrin and suffered similar injuries $3.5 million in damages. A judge threw that award out on procedural grounds.
In the Philadelphia case, Maya's attorney argued that Maya developed a rash, skin lesions, eye infections and lung damage after taking Children's Motrin in 2000, according to court filings. He contended J&J officials didn't include a warning on that year's label alerting consumers the fever medicine can trigger Stevens- Johnson Syndrome.
The companies later warned that ibuprofen, the pain reliever's active ingredient, could trigger "a severe allergic reaction," the symptoms of which could include rashes and blisters, according to court filings. The Philadelphia Court of Common Pleas jury found that McNeil was negligent for not providing a proper warning about Children's Motrin's risks and that failure was "a factual cause" of the girl's injuries. The panel rejected claims that the pain reliever was defectively designed or that McNeil officials' conduct warranted an award of punitive damages.
The case is Maya v. Johnson & Johnson, 002879, February Term 2009, Court of Common Pleas, Philadelphia County (Philadelphia).