Botox-maker Allergan Inc. was ordered by a federal court jury to pay $212 million to a Virginia man who alleged that use of the drug left him severely disabled.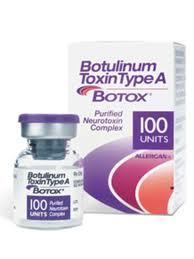 The verdict awarded Douglas Ray, 67, $12M in compensatory damages and $200M in punitive damages. Ray was injected with the drug in 2007 to treat hand tremors. Ray suffered brain damage and now requires round-the-clock care. The suit, filed a VA federal court alleged that Allergan failed to adequately warn about the potential risks of Botox for off-label use.
Even if the decision by the jury is upheld, Allergan might have to pay only a small fraction of the penalty.Allergan said that Virginia state law caps punitive damages at $350,000. In September, Allergan agreed to pay the federal government $600 million to settle civil and criminal allegations that it illegally marketed and sold the drug through 2005 for unapproved uses, such as treating headaches.
Information and commentary provided by Dallas Fort Worth Personal Injury Attorney Dr Shezad Malik. The Dr Shezad Malik Law Firm can be contacted in Dallas toll free at 214-390-3189. If you or a loved one has been injured from DANGEROUS DRUG SIDE EFFECT, please fill out our contact card for a free consultation.