As a Texas Accutane Inflammatory Bowel Disease side effect attorney I am providing this Accutane lawsuit update regarding Accutane and the generic versions of the drug.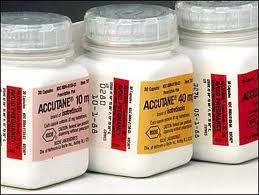 The Judge overseeing the New Jersey State MDL for Accutane has proposed that brand name Accutane litigation against Hoffman-LaRoche be combined with lawsuits against the manufacturers of the generic version of the drug, isotretinoin.
If granted, the additional defendants in the consolidated Accutane lawsuits would include the following manufacturers. Ranbaxy Laboratories manufactured an Accutane version called Sotret which has been withdrawn. Barr Pharmaceutical manufactured Claravis, which contains the same active agent as Accutane (isotretinoin). Claravis continues to be manufactured with similar Accutane side effects and warnings. Mylan, Inc.is a generic pharmaceutical company and distributes Amnesteem, a form of isotretinoin, which presently remains in stores.
Genpharm, ULC was the first manufacturer authorized by the FDA to produce generic versions of Accutane and manufactured Amnesteem. The manufacturing and packaging activities were delegated to Cardinal Health 409 and sold to Mylan Laboratories, who distributed it around the world. Along with Cardinal Health 409 and Mylan Inc., Genpharm could be among the generic drugmaker defendants in the consolidated Accutane lawsuits.
Judge Higbee who is overseeing the centralized New Jersey Accutane lawsuits, implemented an April 15 deadline by which parties could comment or object to the addition of the generic drug makers to the centralized Accutane litigation. No final decision has yet been announced.
Accutane is a acne medication manufactured by Hoffman LaRoche and the subject of an Accutane recall in 2009. According to scientists, Accutane has serious long term side effects including Crohn's Disease, Ulcerative Colitis and Inflammatory Bowel Disease (IBD).
If you took Accutane to treat acne and suffer from IBD, our Accutane attorneys may be able to recover you and your family compensation by filing an Accutane Crohns lawsuit or Accutane Ulcerative Colitis lawsuit against the manufacturer of the acne medication.

Information and commentary provided by Dallas Fort Worth Personal Injury Attorney Dr Shezad Malik. The Dr Shezad Malik Law Firm can be contacted in Dallas toll free at 888-210-9693. If you or a loved one has been injured by Accutane, Sotret, Claravis, or Amnesteem please fill out our contact card for a free consultation.