As a Fort Worth Traumatic Brain Injury, Wrongful Death and Truck Accident attorney I am providing this jury verdict out of California. Count this as a win for the good guys, but unfortunately no amount of money can turn back the clock and fully compensate the victims of this tragic and needless accident.
A California jury has awarded $49 million in a lawsuit stemming from a highway accident in 2007 that left one man dead and a police officer paralyzed.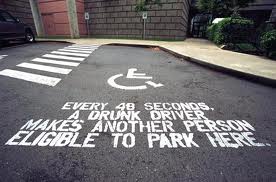 Officer Pedeferri had pulled over motorist Andres Parra on U.S. Highway 101 north of Ventura when a man driving a truck slammed into them, killing Parra, and rendering the police officer a quadriplegic.
Jurors awarded Parra's parents $10.2 million for the loss of their son.
The truck driver pleaded guilty to driving while intoxicated and transporting marijuana. He was sentenced in 2008 to 15 years in prison.

Information and commentary provided by Dallas Fort Worth Personal Injury Attorney Dr Shezad Malik. The Dr Shezad Malik Law Firm can be contacted in Dallas toll free at 214-390-3189. If you or a loved one has been injured from a truck accident, car crash or bus accident, please fill out our contact card for a free consultation.