As a Fort Worth Toxic Tort and Environmental Attorney I am providing this update regarding diesel fracking.
According to U.S. House Democrats, Halliburton Co. and Baker Hughes' BJ Services are among 12 oil and gas companies using diesel fuel in hydraulic fracturing, potentially violating the law.
The providers injected 32.2 million gallons of unauthorized diesel fuel, or fluids containing the fuel, to extract gas from wells in 19 states from 2005 to 2009, according to a letter to Environmental Protection Agency. BJ Services led with 11.5 million gallons followed by Halliburton at 7.2 million.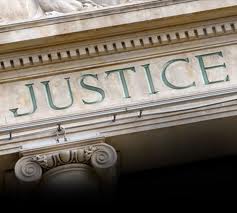 The House Oversight and Government Reform Committee began its investigation of fracturing in February 2010. The panel concluded that 12 of 14 companies questioned used diesel fuel or fluids containing diesel in 19 states.
Texas, where North Texas' Barnett Shale is the nation's No. 1 natural gas source and the Eagle Ford Shale in South and Central Texas is a growing resource, accounted for half of the total. Companies also used at least 1 million gallons of diesel-containing fluids in Oklahoma, Wyoming, North Dakota, Louisiana and Colorado.
Companies using hydraulic fracturing — a technique that shoots water, sand and chemicals into shale to extract natural gas — aren't required to get permits unless they use fluids containing diesel, which the EPA said is a threat to drinking water.
The EPA is collecting information as part of a study into the effects of hydraulic fracturing on drinking water.
Environmental groups led by the New York-based Natural Resources Defense Council said the chemicals used are often toxic, citing cases in Wyoming and Pennsylvania where residents were told not to drink well water.

Information and commentary provided by Dallas Fort Worth Personal Injury Attorney Dr Shezad Malik. The Dr Shezad Malik Law Firm can be contacted in Dallas toll free at 888-210-9693. If you or a loved one has been injured from an oil field explosion, or from oil drilling work place please fill out our contact card for a free consultation.