As a Fosamax Product Liability Osteonecrosis attorney I am providing this update of the current status of Fosamax MDL Litigation.
A Fosamax jury trial began last week in the Superior Court for Atlantic County, New Jersey. Merck states that the evidence will show that FOSAMAX did not cause the plaintiff to develop dental and jaw related problems and that Merck provided appropriate and timely information about FOSAMAX to the medical, scientific and regulatory communities.
In Rosenberg v. Merck, the plaintiff alleges she used FOSAMAX from 1999 to 2006. The plaintiff further claimed she suffered various jaw problems and complications following a tooth extraction in December 2005.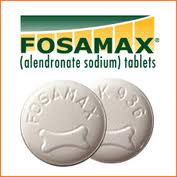 FOSAMAX was approved as a safe and effective medication by the U.S. Food and Drug Administration in September 1995 and is still on the market today and approved for multiple indications, including the treatment and prevention of osteoporosis in postmenopausal women.
This is the fourth FOSAMAX case to go to trial. The first three trials were conducted as part of the federal multidistrict litigation (MDL) proceedings before Judge John F. Keenan in the U.S. District Court for the Southern District of New York. The first case to be tried to a verdict, Maley v. Merck, resulted in a defense verdict for Merck in May 2010. The second case to be tried to a verdict, Boles v. Merck, initially resulted in a mistrial in September 2009 after the jury was unable to reach a unanimous verdict. A retrial of that case in June 2010 resulted in a plaintiff verdict, which has since been reduced by Judge Keenan and which Merck is appealing. The third case to be tried to a verdict, Graves v. Merck, resulted in a defense verdict for Merck in November 2010. As of September 30, 2010, approximately 1,180 cases, which include approximately 1,560 plaintiff groups, had been filed and were pending against Merck in either federal or state court.

Information and commentary provided by Dallas Fort Worth Fosamax Injury Attorney Dr Shezad Malik. The Dr Shezad Malik Law Firm can be contacted in Dallas toll free at 888-210-9693. If you or a loved one has been injured from FOSAMAX, please fill out our contact card for a free consultation.