A Missouri family has recently filed an uterine cancer lawsuit over power morcellators. The deceased woman's family alleged that the morcellator device manufactured by Johnson & Johnson's Ethicon subsidiary caused cancer to be widely spread during a robotic hysterectomy.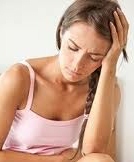 Ethicon Morcellator Wrongful Death Claim
The wrongful death lawsuit was filed in the U.S. District Court for the Western District of Missouri in early December, following the death of Carl Cecilia Merrill from a rare, malignant cancer called leiomyosarcoma.
Merrill underwent a robot-assisted hysterectomy and uterine fibroid removal surgery in December 2012. Her doctors used an Ethicon Gynecare morcellator to remove the uterus and fibroid laparoscopically.
According to the complaint, the device allegedly caused undiagnosed uterine cancer to be spread throughout her peritoneal cavity, turning the cancer from its earliest, and most treatable stage, to its most deadly metastatic form.
The wrongful death lawsuit  alleges that Ethicon knew or should have known about the significant metastatic uterine cancer risks associated with their power morcellators, but failed to provide adequate warnings for patients or the doctors.
Morcellators Uterine Cancer Dissemination Risk
According to FDA estimates, there are about 1 in 350 women undergoing laparoscopic uterine fibroid removal that may have unsuspected sarcoma cells in the fibroids.
There is no bullet proof way for doctors to diagnose the uterine cancer before using the morcellator devices to grind up the uterus or remove the uterine fibroids, which is also known as myomectomy procedure. Accordingly, the FDA strongly urged doctors to avoid using the devices for laparoscopic hysterectomy or myomectomy procedures in April 2014.
Ethicon Morcellator Recall
All Ethicon power morcellators were recalled by the manufacturer, earlier this summer. J&J, acknowledged that the devices pose an unreasonable risk of disseminating uterine cancer. Ethicon, a J&J subsidiary requested that hospitals voluntarily return all laparoscopic surgery morcellators. The company, noted that it will no longer sell the devices since there is no way to make them safe.
Morcellator Black Box Warning
The FDA announced November 24 that it is adding a black box warning to uterine morcellator devices that remain on the market. A BLACK BOX WARNING, is the strongest warning that can be placed on any medical device. Patients, doctors and hospitals are now on notice of the potential danger of increased uterine cancer spread risk associated with the use of these devices.
Furthermore, the FDA announced that power morcellators should not be used with women near menopause or post-menopausal, or in women who could have tissue removed through the vagina or via a small incision.
This contraindication prohibits the use of the devices in the vast majority of women who undergo laparoscopic or vaginal uterine morcellation procedures.
Power Morcellator Cancer Litigation
This lawsuit is the latest in similar uterine cancer lawsuits that are now being litigated on behalf of women nationwide diagnosed with disseminated uterine cancer following a minimally invasive, laparoscopic surgery.
The women plaintiffs allege that the rapid spread of leiomyosarcoma, endometrial stromal sarcoma or other uterine cancers may have been prevented if any other  alternative treatment options available for women with symptomatic uterine fibroids had been used instead of morcellation.