In the first federal trial involving Boston Scientific Corp., the vaginal mesh manufacturer was ordered by the jury to pay $26.7 million to a group of four women who blamed the company's vaginal mesh inserts for their personal injuries.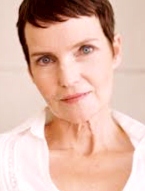 Jurors in federal court in Miami found that Boston Scientific officials defectively designed their Pinnacle pelvic-organ implants and failed to properly warn doctors and their patients about the device's risks.
The verdict is the first in a federal case against Boston Scientific over the Pinnacle inserts and the first to combine more than one plaintiff's claims.
Combined Trial Four Awards
In a first for a federal transvaginal trial, 4 claims were grouped together and tried collectively. Jurors awarded Amal Eghnayem, Margarita Dotres and Mania Nunez more than $6.7 million, and Juana Betancourt, was awarded more than $6.5 million. The panel awarded only compensatory damages.
Boston Scientific company denied that the Pinnacle inserts suffered from design flaws and claimed company officials provided adequate warnings about the implants' risks.
Allegations: Boston Scientific Did Not Test Vaginal Mesh Products
The women's lawyers argued that Boston Scientific officials ignored calls for more testing of the pelvic-organ implant and rushed the production of the devices to market without adequate testing.
Thousands of Women Affected with Organ Damage
Doctors inserted more than 70,000 mesh devices in the U.S. in 2010, threading them through incisions in the vagina to strengthen pelvic muscles that failed to support internal organs or to treat urinary incontinence.
Over thirty thousand women nationwide are pursuing Boston Scientific mesh lawsuits after experiencing painful and debilitating complications associated with the use of bladder sling and transvaginal mesh products for repair of pelvic organ prolapse (POP) or female stress urinary incontinence (SUI), including erosion of the mesh through the vagina, infections and other problems.
Boston Scientific Trial Verdicts
In September, a state court jury in Texas ordered Boston Scientific to pay $73 million in damages to a woman who blamed one of its incontinence implants for her constant pain. That verdict was cut to $34.6 million by the trial judge. The company has won other cases that have gone to trial in state court in Massachusetts.
The Massachusetts-based company, is exposed to more than 14,000 suits over its vaginal implants in U.S. federal courts, according to filings with the U.S. Securities and Exchange Commission. Boston Scientific pulled Pinnacle from the U.S. market in 2011.
Many of the cases against Boston Scientific have been consolidated before U.S. District Judge Joseph Goodwin in Charleston, West Virginia. Others have been filed in state courts in Delaware, New Jersey, Missouri, Texas and California. Goodwin, who's overseeing all the vaginal-mesh suits filed in federal courts against Boston Scientific, presided over the trial of the four women's claims.
Mesh Materials Not Approved
Women allege that the mesh inserts are made of substandard plastic materials  that erode once they are implanted, causing pain and organ damage, and making sex uncomfortable or impossible. According to evidence presented in the trial, the mesh used in the Pinnacle insert hadn't been approved for use within the human body by the company that made it.
Vaginal Mesh and Bladder Sling MDL Update
U.S. District Judge Joseph Goodwin is overseeing coordinated discovery and a series of bellwether trials involving seven different manufacturers, which have all be centralized in the Southern District of West Virginia as part of multidistrict litigation.
There are about 70,000 mesh/sling lawsuits in the MDL, as of the latest figures provided by the JPML, with 14,250 Boston Scientific, 10,117 Bard Avaulta, 22,077 Ethicon, 19,170 American Medical Systems (AMS), 1,813 Coloplast, 293 Cook Medical and 84 Neomedic mesh lawsuits.
As part of the coordinated management of the litigation, there are early trial dates set, known as "bellwether" case. The outcome of these trials are only binding on the claims that go before a jury, and they may facilitate vaginal mesh settlement negotiations with the manufacturers.
Boston Scientific is expected to face closing arguments November 17 in another multi-plaintiff trial in federal court in West Virginia.
The Florida case is Eghnayem v. Boston Scientific Corp., 14-cv-24061, U.S. District Court, Southern District of Florida (Miami).