The U.S. District Judge overseeing the federal Actos litigation has issued orders requiring that the Court be provided with details about each of the cases filed, information about potential settlements and motions in various state courts throughout the country.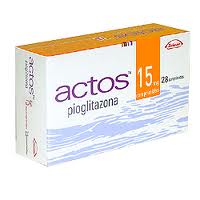 There have been eight Actos Bladder Cancer trials to date across the United States. The majority of them have been held in various state courts and only one has been tried in the federal MDL out of thousands filed.
The federal MDL case, a real bell ringer for Takeda, saw a Louisiana jury award over $9 billion – most of it in punitive damages – to the plaintiffs. The eye popping award was lowered in October to $38.1 million, and the jury was allowed to hear information that the judge sanctioned Takeda for destroying documents.
Most recently, in November 2014, a jury fined Takeda $155,000 for destroying documents that could have helped plaintiff Richard Myers.
The panel in that case found that Takeda officials intentionally destroyed the files.Takeda Pharmaceutical Co., was also ordered to pay more than $2 million to a plaintiff who claimed that the company's Actos diabetes medicine caused her bladder cancer. Jurors in state court in Philadelphia found that the Japan-based Takeda failed to properly warn Frances Wisniewski's doctors about Actos's cancer risk.
Federal Court Issues New Orders
Judge Doherty is requiring the parties to provide the Court with particularized information about each case pending in the federal court system.Defendants have been required to provide a summary of information contained on each plaintiffs' fact sheet, including information on their exposure to Actos, medical history, bladder cancer treatments and other risk factors for the disease.Plaintiffs have been ordered to provide information about each case from the defendants' fact sheet, outlining sales representative information received and any contact the drug companies had with the plaintiffs' treating physicians.
Takeda Knew in 2004 of Cancer Link
According to court documents, Takeda knew by 2004 that studies found links between Actos and cancer, and didn't issue a warning until seven years later to protect billions of dollars in Actos sales.