The Philadelphia jury spoke loud and clear. Takeda Pharmaceutical Co., the manufacturer of the popular diabetic medication, was ko'd by the jury, and ordered to pay more than $2 million to a plaintiff who claimed that Actos caused her bladder cancer. This was the latest Actos trial over bladder cancer claims from the medication.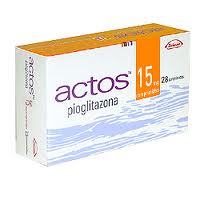 Last week, jurors in state court in Philadelphia found that the Japan-based Takeda failed to properly warn Frances Wisniewski's doctors about Actos's cancer risk. Jurors found that Actos is linked to severe injuries and in some instances of death by causing bladder cancer in some unsuspecting diabetic patients who took the popular medications.
According to Wisniewski's attorney, Mike Miller, the jury found Takeda "clearly failed to warn, and it clearly caused her damage. She's got a life of bladder cancer; it's a fair verdict," he added.
Takeda Knew in 2004 of Cancer Link
According to Miller, Takeda knew by 2004 that studies found links between Actos and cancer, and didn't issue a warning until seven years later to protect billions of dollars in Actos sales.
Takeda Put Profits Before People
"Takeda chose to protect profits rather than patients," Miller said in closing arguments in Wisniewski's trial. The company's main goal was "to protect the product," Miller added.
Actos 7th Bladder Cancer Trial
Wisniewski, a retired accountant who has bladder cancer, is the seventh Actos patient to take her product liability, personal injury claim to trial. In the 6th Actos trial earlier in the year, there was a massive $9 billion verdict handed down in Louisiana against Takeda and Eli Lilly & Co. for hiding the diabetes medicine's cancer risks. The case is heading for an appeal.
3,500 Actos Bladder Cancer Lawsuits in Federal Court
Takeda, tanked another diabetes drug this year when research linked it to liver damage. More than 3,500 Actos suits have been consolidated before U.S. District Judge Rebecca Doherty in Lafayette, Louisiana, for pretrial discovery, in what is known as Multidistrict Litigation (MDL).
4,500 Actos Bladder Cancer Lawsuits in State Court
The company is exposed to another 4,500 cases in state courts in Illinois, West Virginia, California and Pennsylvania. Can over 8,000 plaintiffs be wrong, with more injured folks waiting the wings?
Actos: Blockbuster Drug Huge Profits
According to Bloomberg, sales of Actos maxed out in March 2011 at $4.5 billion for Takeda and accounted for 27 percent of the company's revenue. Actos has pumped out more than $16 billion in sales since its 1999 release.
Wisniewski and other users allege that Takeda researchers ignored or downplayed concerns about the Actos bladder cancer links before it went on sale in the U.S. and misled U.S. regulators about the diabetic medication risks.
Key Documents Destroyed

The jury found that the Takeda officials intentionally destroyed documents about the development, marketing and sales of Actos. The company ditched files of 46 former and current employees, including those of top executives in Japan and U.S. sales representatives. "We'll never know what was in those documents," Miller said.
Actos Verdicts

In 2013, juries in California and Maryland ordered Takeda to pay a combined $8.2 million in damages. But those verdicts later were tossed out by judges. The company also won defense verdicts recently in two cases in state court in Las Vegas. Takeda faces its next Actos trial in state court in West Virginia starting October 15.
The Pennsylvania case is Wisniewski v. Takeda Pharmaceuticals America Inc., 120702272, Philadelphia County Court of Common Pleas. The consolidated Actos case in Louisiana is In Re Actos (Pioglitazone) Products Liability Litigation, 11-md-02299, U.S. District Court, Western District of Louisiana (Lafayette).