Encouraging news for some women who have been injured by the transvaginal mesh debacle. Endo International Plc, the owner of AMS, has agreed to settle its product liability transvaginal mesh lawsuits that allege its line of vaginal-mesh implants caused personal injury by eroding through the vagina in some women and left them in pain and exposed to serious infections.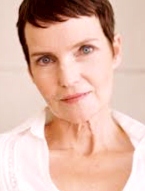 According to Endo, they settled "substantially all" the remaining U.S. lawsuits against its American Medical Systems Holdings unit over the Perigee, Apogee and Elevate mesh implants. Endo announced that the company was adding $400 million to its $1.2 billion liability reserve for the devices. These vaginal mesh devices were designed to support pelvic muscles and treat incontinence.
The deal settles more than 10,000 lawsuits. Endo agreed earlier this year to pay about $830 million to settle an additional 20,000 suits over the implants. That settlement was announced after the U.S. Food and Drug Administration said vaginal-mesh inserts should be subject to stricter safety requirements because they are high-risk devices.
In Endo's first set of vaginal mesh settlements, the company paid $54.4 million to resolve an undisclosed number of suits over the devices in June 2013. The company has now agreed to pay almost $1.3 billion to resolve suits over the implants.
Thousands of Women Affected with Organ Damage
Doctors inserted more than 70,000 mesh devices in the U.S. in 2010, threading them through incisions in the vagina to strengthen pelvic muscles that failed to support internal organs or to treat urinary incontinence. Over thirty thousand women nationwide were pursuing AMS mesh lawsuits after experiencing painful and debilitating complications associated with the use of bladder sling and transvaginal mesh products for repair of pelvic organ prolapse (POP) or female stress urinary incontinence (SUI), including erosion of the mesh through the vagina, infections and other problems.
J&J, a global giant and the world's biggest maker of health-care products, has pulled four lines of vaginal implants off the global market. Endo is still exposed to about 5,000 suits over the mesh implants.
Mesh Dominoes Beginning to Fall
The majority of mesh cases have been consolidated in Charleston, West Virginia, before U.S. District Judge Joseph Goodwin, who is overseeing discovery exchanges and bellwether trials. At last count on September 15, there was close to 20,000 AMS mesh lawsuits consolidated in West Virginia federal court.
According to confidential sources, other manufacturers including Boston Scientific Corp., Bard, and Coloplast A/S are engaged in settlement talks.
Coloplast Settlement Details
Coloplast, based in Humlebaek, Denmark, agreed in March to pay about $16 million to resolve 400 claims that its inserts harmed women. Women in those cases are receiving an average of $40,000 each.
Endo is scheduled for its first trial early next year in Texas state court on claims that it defectively designed the vaginal-mesh implants.
Texas Jury Hammers Boston Scientific $75 M
Last month, a Texas jury ordered Boston Scientific to pay $73 million in damages to a woman who injured by a defectively designed implant, which left her in constant pain.
The consolidated AMS cases are In re American Medical Systems Inc. Pelvic Repair Systems Products Liability Litigation, 12-md-02325, U.S. District Court, Southern District of West Virginia (Charleston).