According to a new Columbia University medical study, one in about 370 women who have the morcellation procedure to remove uterine fibroids have undiagnosed and unrecognized sarcoma cancer.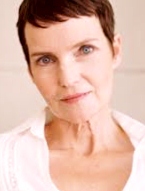 This hidden danger can be spread throughout the body during the invasive procedure, leading the cancer staging to be upgraded from stage 1 (local) to stage 4 (metastastic spread). The study was published in the Journal of the American Medical Association (JAMA) on September 24.
What Are Power Morcellators?
Power morcellators are surgical tools that gynecological doctors use to perform uterine fibroid surgery in a minimally invasive or laparoscopic procedure.
In a laparoscopic hysterectomy or myomectomy surgery, power morcellators can be used to grind up the uterus or uterine fibroids into very small pieces, allowing doctors to remove the material through a small incision.
The device was designed to reduce the surgery time, incision and recovery time for women undergoing these popular procedures. But, this convenience comes at a huge risk for women with undiagnosed uterine sarcoma cancer, power morcellation spreads cancerous uterine tissue throughout the pelvis, abdomen and body.
FDA Warning: Hysterectomy Morcellation and Uterine Sarcoma Cancer Spread
Earlier in the year, the FDA issued strong warnings asking doctors to stop using power morcellators due to the increased cancer spreading risks, there is no way for doctors to accurately detect which women may have undiagnosed sarcoma.
According to the FDA, one out of every 350 women undergoing surgery with morcellation may have the undiagnosed uterine cancer, and the findings of this latest research confirms those findings.
Healthcare Insurance Carriers: No Coverage for Morcellation Procedures
The findings raise concerns that have led a number of hospitals nationwide to declare that they will no longer use power morcellators during uterine fibroid removal surgery.
Some health insurance carriers have followed suit and stopped covering these procedures. The insurers started dropping health insurance payments after health experts and law makers called for power morcellator recalls. Also there are a growing number of hysterectomy morcellation lawsuits that have been filed on behalf of women diagnosed with the spread of leiomyosarcoma, endometrial stromal sarcoma and other uterine cancers that were contained prior to the procedure.
Johnson & Johnson's Ethicon Morcellator Recall
Health care giant, Johnson & Johnson's Ethicon unit, which had cornered more than 70% of the market, has announced a power morcellator recall recently. According to Ethicon, the devices were too great a cancer risk and that there was currently no way to make them safe.
According to medical experts, many women are exposed to an unnecessary risk of spreading cancer from morcellation, because some gynecologists have not disclosed the cancer risks to their patients.
Growing Hysterectomy Morcellator Cancer Lawsuits
As the public learns that aggressive uterine cancer cases can follow a laparoscopic hysterectomy or myomectomy morcellation procedures, more lawsuits are being filed nationwide. The lawsuits have similar allegations that there were inadequate warnings and the manufacturers failed to make the devices safe.
Furthermore, women claim that are many safer alternative treatment options are available for symptomatic uterine fibroids, including traditional surgical hysterectomy, catheter-based blocking of the uterine artery, and laparoscopic hysterectomy or myomectomy without use of morcellation.