There are over 75,000 women who have filed personal injury claims against the various manufacturers of the transvaginal and bladder sling products. According to sources, Johnson & Johnson has settled at least four Ethicon transvaginal mesh lawsuits.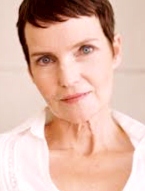 These are the first few settlements reached out of over twenty thousand personal injury cases filed against the Johnson & Johnson Ethicon subsidiary company.
These settlements were reached in state court claims, and included a one wrongful death claim that alleged the vaginal mesh caused a deadly infection.
Federal Court MDL Litigation
According to federal court documents, there are more than 75,000 personal injury product liability lawsuits filed against Johnson & Johnson's Ethicon unit, Boston Scientific, American Medical Systems (AMS), C.R. Bard, Coloplast Corp., Cook Medical, and Neomedic.
Seven different MDLs (multidistrict litigations) have been organized against the various manufacturers, and are all centralized before U.S. District Judge Joseph Goodwin in the Southern District of West Virginia for discovery and pretrial proceedings.
According to the census provided by the U.S. Judicial Panel on Multidistrict Litigation (JPML) on January 15, there are currently at least 22,721 Ethicon, 19,081 AMS, 14,674 Boston Scientific, 10,080 Bard Avaulta, 1,795 Coloplast, 258 Cook Medical and 71 Neomedic mesh lawsuits.
Plaintiff Allegations
According to the complaints, injured women suffered pain and severe complications from vaginal mesh implanted for treatment of pelvic organ prolapse (POP) and stress urinary incontinence.
The mesh and bladder slings caused infections, erosion of the mesh through the vagina and other severe injuries.
What is TransVaginal Mesh?
Vaginal mesh, or pelvic mesh, is a plastic surgical device that is implanted into the vaginal area to prevent pelvic organ prolapse (POP), which can occur in women after childbirth or abdominal surgery.
Pelvic organ prolapse causes the womb or uterus to slide into the vagina, and can lead to the bladder and bowels shifting onto the vagina, causing pain, discomfort, and urinary incontinence.
FDA Warning No Benefit
According to a FDA warning in July 2011, there is no evidence that vaginal mesh bladder sling surgery provides any greater clinical benefit than non-mesh surgeries.
The FDA stated that the agency has received thousands of reports of complications after the bladder sling mesh has been implanted, and also warn of an increased risk of organs being punctured during the surgery to implant the devices.
AMS Global Settlement
Endo International is the only major manufacturer to settle its lawsuits, announcing in September that it has agreed to settle more than 30,000 AMS mesh lawsuits involving it's AMS subsidiary, at an estimated cost of about $1.3 billion.
TVM Trials and Verdicts
Recently in two trials involving four women groups, went to trial in Florida and West Virginia against Boston Scientific, and the jury awarded the groups $26.7 million and $18.5 million respectively.
In September, a Texas jury ordered Boston Scientific to pay $73 million in a state court trial, and Johnson & Johnson's Ethicon division was ordered to pay a women $3.27 million in damages in a federal trial before Judge Goodwin.
In July 2013, the first Bard Avaulta mesh federal bellwether trial was held and the jury awarded $2 million in damages, including punitive damages to punish the manufacturer for their actions in the design and sale of the mesh.
Bard has only settled a few hundred mesh cases. It is anticipated that the manufacturers will eventually offer the affected women a global settlement, simply because it would be too time consuming and expensive to defend 75,000 lawsuits in various courts around the country.