Recently, a Philadelphia jury found for the plaintiff Patricia Hammons, who suffered serious internal injuries from the Ethicon Prolift vaginal mesh. Johnson and Johnson, the manufacturer is exposed to at least fifty thousand similar claims, with hundreds of lawsuits fast tracked for early trial in 2016.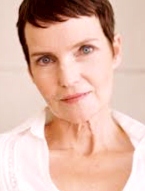 $12.5M Verdict and Punitive Damages Awarded
Hammons, was awarded $5.5 million in compensatory damages and $7 million in punitive damages against Johnson & Johnson's Ethicon subsidiary. Punitive damages are rarely awarded in product liability and personal injury lawsuits, and are designed to punish the company for gross negligence and reckless disregard for the safety of patients.