Recently, a Philadelphia jury found for the plaintiff Patricia Hammons, who suffered serious internal injuries from the Ethicon Prolift vaginal mesh. Johnson and Johnson, the manufacturer is exposed to at least fifty thousand similar claims, with hundreds of lawsuits fast tracked for early trial in 2016.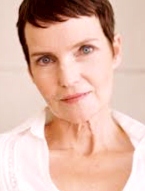 $12.5M Verdict and Punitive Damages Awarded
Hammons, was awarded $5.5 million in compensatory damages and $7 million in punitive damages against Johnson & Johnson's Ethicon subsidiary. Punitive damages are rarely awarded in product liability and personal injury lawsuits, and are designed to punish the company for gross negligence and reckless disregard for the safety of patients.
Ethicon Prolift Vaginal Mesh Used for Bladder Prolapse
Hammons received the Ethicon Prolift mesh to correct her bladder prolapse. According to Hammons, the vaginal mesh was a defectively designed, causing severe complications, lead to scar tissue and the device mesh medical eroded into her bladder.
Because of the serious side effects Hammons had to undergo several corrective surgeries and now has life long injuries.
Nationwide Ethicon Mesh 50,000 Lawsuits Filed
More than 50,000 Ethicon mesh lawsuits have been filed across the U.S. with similar injury complications.
There are about 800 lawsuits pending in the Pennsylvania state court, but most of the litigation hconsolidated and centralized in the federal court system, as part of a multidistrict litigation (MDL).
The Mesh MDL is centralized before U.S. District Judge Joseph Goodwin in the Southern District of West Virginia since February 2012.
Judge Goodwin is overseeing more than 100,000 transvaginal mesh and bladder sling lawsuits filed against mesh and bladder sling manufacturers, including C.R. Bard, Boston Scientific, American Medical Systems (AMS), Coloplast, Covidien, Cook and Neomedic.
Bellwether Mesh Verdicts
Several bellwether trials have reached verdict over the past few years and injured women have received similar multi-million dollar awards including many significant punitive damage awards against the mesh manufacturers.
Of the major mesh manufacturers only AMS has resolved their lawsuits in a global fashion. Bard and Boston Scientific are in settlement talks to resolve large numbers of cases.
Bard Announces Vaginal Mesh Settlement
C.R. Bard announces settlement of large groups of injury and product liability cases by women who have experienced complications after receiving their bladder sling and pelvic support products.
In a recent filing with the U.S. Securities and Exchange Commission (SEC) on July 24, C.R. Bard noted that it reached settlements in about 1,300 vaginal mesh claims in June, and another 1,500 in July.
According to Bloomberg News, the medical device manufacturer will pay more than $200 million to resolve a group of at least 3,000.
Johnson & Johnson is the lone hold out in resolving the Ethicon mesh litigation. Three separate groups of Ethicon mesh cases have been selected, to become trial ready in 2016. Judge Goodwin has scheduled a group of 200 cases, which may be trial ready by October 2016.
What is Transvaginal Mesh and why is it Dangerous?
Transvaginal mesh and bladder sling devices are used for surgical repair of pelvic organ prolapse and female stress urinary incontinence. Serious side effects have reported including severe and debilitating problems due to erosion of the mesh through the vagina, infection, urinary incontinence and other significant complications, often leading to multiple painful revision surgeries.