Encouraging news for some women who have been injured by the transvaginal mesh debacle. Endo International Plc, the owner of AMS, has agreed to settle its product liability transvaginal mesh lawsuits that allege its line of vaginal-mesh implants caused personal injury by eroding through the vagina in some women and left them in pain and exposed to serious infections.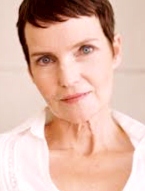 According to Endo, they settled "substantially all" the remaining U.S. lawsuits against its American Medical Systems Holdings unit over the Perigee, Apogee and Elevate mesh implants. Endo announced that the company was adding $400 million to its $1.2 billion liability reserve for the devices. These vaginal mesh devices were designed to support pelvic muscles and treat incontinence.
The deal settles more than 10,000 lawsuits. Endo agreed earlier this year to pay about $830 million to settle an additional 20,000 suits over the implants. That settlement was announced after the U.S. Food and Drug Administration said vaginal-mesh inserts should be subject to stricter safety requirements because they are high-risk devices.