Johnson & Johnson and its Ethicon subsidiary are exposed to more than 17,500 Ethicon pelvic mesh lawsuits in the federal court system.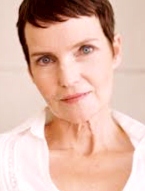 Thousands of injured women have filed Ethicon Gynecare mesh product liability lawsuits for transvaginal repair, pelvic organ prolapse (POP) and female stress urinary incontinence (SUI) damage symptoms after the mesh surgeries.
The Ethicon Gynecare pelvic mesh and bladder sling products have been under fire for causing severe and debilitating injuries when the mesh erodes through the vagina, causing serious infections and the need for revision surgeries.
Ethicon Gynecare Multidistrict Litigation
The cases have been consolidated as part of an MDL, known as multidistrict litigation, before U.S. District Judge Joseph R. Goodwin in the Southern District of West Virginia for coordinated pretrial management of the lawsuits.
Some lawsuit cases have been chosen for early trial dates, known as "bellwether" cases. In February, the first Ethicon bellwether trial took place involving a lawsuit brought by Carolyn Lewis. Lewis's case ended in a defense verdict after Judge Goodwin found that a jury could not find that she had met her burden of proof.
Jury selection in the second Ethicon pelvic mesh trial is now set to begin on August 22, with trial set to commence on August 25, brought by Jo Huskey.
Trans Vaginal Mesh Lawsuits
Judge Goodwin is also overseeing six other consolidated proceedings involving pelvic mesh products made by American Medical Systems (AMS), Boston Scientific, C.R. Bard, Coloplast Corp, Cook Medical and Neomedic.
According to the latest case list, there are currently more than 17,293 AMS mesh, 10,800 Boston Scientific mesh, 7,783 Bard Avaulta mesh, 1,325 Coloplast mesh, 184 Cook Medical mesh and 28 Neomedic Pelvic mesh lawsuits.
These lawsuits allege that transvaginal mesh and bladder sling products were defective and unreasonably dangerous, causing women to experience complications where the mesh eroded through the vagina, causing infections and the need for revision surgeries.
A series of bellwether cases are being prepared for early trial dates involving pelvic mesh products made by C.R. Bard and Boston Scientific.
Trans Vaginal Mesh Verdicts
In July 2013, a federal jury awarded $2 million in damages against Bard, including punitive damages. A second Bard case settled during the first day of trial for a confidential amount, and a third bellwether trial against Bard settled in April.
Three other vaginal mesh cases have gone before state court juries, in July 2012, a California jury awarded $5.5 million in damages against C.R. Bard. A New Jersey jury awarded $11.1 million in damages against Ethicon in March 2013, and a Texas jury awarded $1.2 million in an Ethicon TVT-O mesh lawsuit in April.
Endo Health Solutions, the owner of AMS, has agreed to pay $830 million to settle AMS mesh lawsuits filed by about 20,000 women. As a result, Judge Goodwin issued an order canceling AMS bellwether trial dates set for June 2, July 7 and August 19.