A Massachusetts state jury found for the defense, in the first of more than 20,000 transvaginal mesh lawsuits filed against Boston Scientific. The plaintiff, Diane Albright, claimed that Boston Scientific Pinnacle transvaginal mesh was defective and caused her to suffer significant and painful pelvic injuries.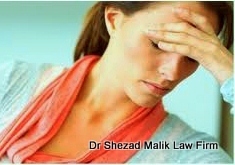 The Massachusetts jury found that Albright failed to prove her claim that the Boston Scientific mesh was defective or that inadequate warnings were provided about the risk of complications.
This case was the first Boston Scientific mesh lawsuit to go before a jury, and several Boston Scientific mesh trials are expected later next year. In Massachusetts state court, there are 1,700 cases against Boston Scientific, and the next trial is expected to begin on August 11.
West Virginia Mesh MDL
Most of the mesh cases filed nationwide against Boston Scientific are filed in the federal court system. There are more than 12,000 complaints that have been centralized as part of a multidistrict litigation (MDL) before U.S. District Judge Joseph Goodwin in the Southern District of West Virginia.
On November 3, the first federal Boston Scientific mesh trial is set to start. This trial involves a consolidation of 11 different lawsuits and the Boston Scientific Obtryx sling for repair of stress urinary incontinence (SUI)
The court has ordered that a second wave of Boston Scientific bellwether cases in the MDL be prepared for early trial dates by January 2015.
TransVaginal Mesh Litigation
Nationwide, more than 60,000 women have filed lawsuits after suffering complications with vaginal mesh or bladder sling products used to repair pelvic organ prolapse (POP) or female stress urinary incontinence (SUI).
According to the latest case list as of July 15, the federal court is handling 12,500 Bard Avaulta mesh, 18,501 Ethicon mesh, 17,901 American Medical Systems (AMS) mesh, 1,506 Coloplast mesh, 213 Cook Medical mesh and about 74 Neomedic mesh lawsuits.
Mesh Trials and Settlements
The first federal vaginal mesh trial began in July 2013, against C.R. Bard involving their Avaulta mesh product. That case resulted in a $2 million damage award for Donna Cisson, including $1.5 million in punitive damages.
Bard has agreed to settle at least two federal cases shortly before trial was scheduled to begin before Judge Goodwin. Earlier in July, a settlement of an additional 500 cases was announced for an undisclosed amount. A second wave of 200 cases involving Bard Avaulta mesh are also now being prepared for additional trial dates early next year.
In June, Endo Health Solutions decided to settle AMS mesh lawsuits for an estimated $830 million, avoiding a series of bellwether trials set to begin over this summer.