After a record breaking pharmaceutical $9 billion jury verdict involving Actos bladder cancer lawsuit, Takeda Pharmaceuticals and Eli Lilly, Actos manufacturers, have filed for a new trial. Takeda Pharmaceuticals and Eli Lilly, claim that the massive award shows that the jury acted with "passion and prejudice".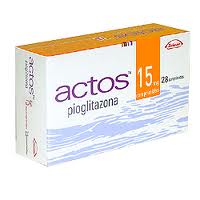 Actos Record $9B Verdict
In April, a federal jury in Louisiana hammered Takeda with $1.5 million in compensatory damages and a whopping $9 billion in punitive damages. Terrance Allen and his wife's claim, was the first out of several thousand Actos lawsuits in the federal court system to go to trial.
The plaintiff complaints allege that the Takeda and Eli Lilly hid critical information from patients and the doctors about the risk of developing bladder cancer from Actos side effects.
The punitive damage award, was designed to punish Takeda and Eli Lilly for putting profits before patients in recklessly endangering patients' lives.
Defense Claims for New Trial
"Defendants are entitled to a new trial because the jury's multi-billion dollar punitive damages awards are unconstitutional and so excessive as to per se demonstrate passion and prejudice," the petition for a new trial states. "At the very least, the Court should remit the punitive damages awards to amounts that total no more than compensatory damages."
Actos Federal Bellwether MDL Trials
The Allen trial was the first in a series of "bellwether" cases in the federal court system, there are 3,000 other Actos bladder cancer cases pending.
Bellwether cases are designed to reduce duplicative discovery, allow the juries to weigh similar evidence and testimony that will be offered in other cases. The aim is to facilitate Actos settlement negotiations that may avoid the need for hundreds of individual trials.
Takeda Acted in Bad Faith
Evidence presented during the Allen trial, included internal memos revealing that Takeda Pharmaceutical executives knew about the bladder cancer risks before Actos was even on the market.
U.S. District Judge Rebecca Doherty ruled that Takeda has acted in bad faith during the litigation and failing to properly preserve evidence relevant to the cases.
On June 20, Judge Doherty went even further, saying that plaintiffs and the court have now presented sufficient evidence to establish that Takeda Pharmaceuticals intentionally deleted or destroyed documents and other evidence.
Actos and Bladder Cancer Link
Actos (pioglitazone) is a type 2 diabetes drug that has been used by millions of Americans. Medical reports in 2010 demonstrated a link between Actos and bladder cancer, paving the way for thousands of product liability lawsuits being filed against the drug makers for failure to research the medication or provide sufficient warnings to patients and the doctors.
Actos State Court Verdicts
In May 2013, a California jury awarded $6.5 million in an Actos bladder cancer case brought by Jack Cooper. But, post-trial that verdict was reversed because the state court judge excluded the plaintiffs' expert witness testimony.
In September 2013, in a second trial in Maryland state court, the jury found that Takeda failed to warn about the risk of bladder cancer and awarded $1.77 million in damages. But, under Maryland law of contributory negligence, since the jury also found that the plaintiff contributed to the cancer by smoking, that case ended with a defense win.
A third Actos bladder cancer trial in Nevada state court, resulted in a defense verdict after the jury determined that both Actos and the plaintiff's history as a smoker contributed to the development of bladder cancer.
Another trial involving two plaintiffs in Las Vegas earlier this year also resulted in defense verdicts.