According to a Massachusetts jury, Boston Scientific's vaginal-mesh sling was not defectively designed and the company properly warned about its health risks. This verdict marks a second victory for the company in two state trials over the vaginal mesh inserts.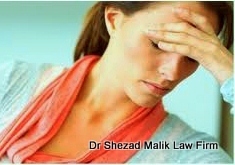 Jurors in state court in Woburn, Massachusetts, cleared Boston Scientific of any liability for Maria Cardenas's injuries. Cardenas, had the Boston Scientific's Obtryx sling implanted to fix urinary incontinence problems. According to Cardenas, the sling caused her pain and she was forced to have it removed surgically.
Transvaginal Mesh and Sling Defects
Several thousand cases against Boston Scientific and other manufacturers including Johnson & Johnson and C.R. Bard Inc. have been consolidated before U.S. District Judge Joseph Goodwin in Charleston, West Virginia, for pretrial information exchanges. Many cases have been filed in state courts in Delaware, New Jersey, Massachusetts, Missouri and California.
Manufacturers of transvaginal mesh and bladder sling products are exposed to product liability lawsuits that allege that design defects caused them to suffer severe and painful complications after receiving the mesh for repair of pelvic organ prolapse (POP) or stress urinary incontinence (SUI).
Juries in New Jersey and West Virginia over the past year have found that J&J's and Bard's implants caused women's injuries and ordered the companies to pay a total of more than $13 million in damages.
The U.S. Food and Drug Administration ordered Boston Scientific, J&J and more than 30 other vaginal-implant makers in 2012 to study rates of organ damage and complications linked to the products.
Endo International Plc (ENDP) agreed this year to pay $830 million to resolve about 20,000 suits alleging its vaginal-mesh inserts eroded in some women and left them incontinent and in pain.
Mesh and Sling MDL Update
U.S. District Judge Joseph Goodwin is overseeing coordinated discovery and a series of bellwether trials involving seven different manufacturers, which have all be centralized in the Southern District of West Virginia as part of multidistrict litigations.
There are about 60,000 mesh/sling lawsuits in the MDL, with 12,000 Boston Scientific, 9,500 Bard Avaulta, 19,300 Ethicon, 18,000 American Medical Systems (AMS), 1,600 Coloplast, 250 Cook Medical and 66 Neomedic mesh lawsuits.
As part of the coordinated management of the litigation, there are early trial dates set, known as "bellwether" case. The outcome of these trials are only binding on the claims that go before a jury, and they may facilitate vaginal mesh settlement negotiations with the manufacturers.
Judge Goodwin has consolidated five different Boston Scientific Pinnacle mesh lawsuits for one trial date, which is currently scheduled to begin on October 14. A second bellwether trial involving 11 different Boston Scientific Obtryx Sling lawsuits is scheduled to begin on November 3.