A federal jury in West Virginia today hammered Johnson and Johnson's Ethicon subsidiary over its transvaginal mesh device. The jury awarded $3.27 million to Jo Huskey over its defective Gynecare TVT Obturator, or TVT-O, transvaginal mesh device. This is one of 33,000 product liability injury lawsuits that claim Johnson & Johnson's Ethicon Inc unit sold defective transvaginal mesh devices.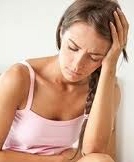 Federal Jury Verdict
After a two-week trial, jurors found Ethicon liable for selling defective mesh devices and failing to warn patients and their doctors that they were at risk from serious side effects including pain, erosion, perforation and infection.
2nd Ethicon Bellwether Trial
It was the second bellwether trial in the West Virginia federal court, after the first ended in February with a defense win. Ethicon had been hit with an $11 million verdict in New Jersey state court last year, and in April, a jury in state court in Dallas found that the design of the TVT-O sling implanted in Linda Batiste was flawed and that the 64-year-old deserved $1.2 million in compensatory damages. The TVT-O sling remains on the market.
Huskey, aged 56, was implanted with a Gynecare TVT Obturator, transvaginal mesh device in 2011 to treat stress urinary incontinence. Huskey and her husband alleged that the device led to serious side effects including pelvic pain.
Vaginal Mesh and Bladder Sling MDL Update
U.S. District Judge Joseph Goodwin is overseeing coordinated discovery and a series of bellwether trials involving seven different manufacturers, which have all be centralized in the Southern District of West Virginia as part of multidistrict litigations.
There are about 60,000 mesh/sling lawsuits in the MDL, with 12,000 Boston Scientific, 9,500 Bard Avaulta, 19,300 Ethicon, 18,000 American Medical Systems (AMS), 1,600 Coloplast, 250 Cook Medical and 66 Neomedic mesh lawsuits.
As part of the coordinated management of the litigation, there are early trial dates set, known as "bellwether" case. The outcome of these trials are only binding on the claims that go before a jury, and they may facilitate vaginal mesh settlement negotiations with the manufacturers.
Boston Scientific recently won the first two mesh cases to go to trial against it in Massachusetts state court. Last year, C.R. Bard was hit with a $2 million verdict in the first mesh trial in West Virginia federal court.
In April, Endo International's American Medical Systems subsidiary became the first major manufacturer to settle its mesh litigation, agreeing to pay $830 million to resolve thousands of these cases.
FDA Response
The U.S. Food and Drug Administration said earlier this year that it was considering proposals to tighten safety standards for transvaginal mesh devices used to treat pelvic organ prolapse. If finalized, the proposals would require manufacturers to submit data proving the devices' safety and effectiveness before allowing them to be sold.
The case is Huskey v. Ethicon, U.S. District Court for the Southern District of West Virginia, No. 12-5201.