As a Fort Worth Sexual Assault and abuse attorney, I am providing this update for the TCU lawsuit involving rape and sexual assault on campus.
According to a lawsuit the student filed against the university, Texas Christian University officials should have known that two athletic recruits accused of raping an art student had criminal histories and posed a threat on campus.
The woman who filed the lawsuit, alleged that she was was drugged and then gang-raped by three athletes in 2006 while visiting a dormitory room. The three were arrested and were permanently separated from the university.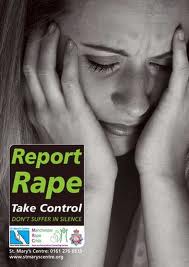 Attorneys representing the woman in her lawsuit maintain that if TCU officials did not know, they should have known that, the attackers, Jones and Taylor had criminal histories and that Jones had had his probation revoked in connection with an assault causing bodily injury in a 2005 Collin County case.
The three athletes, Behling, Taylor and Jones were arrested in October 2006 after the woman reported that Taylor sexually assaulted her. Taylor lured her to his dorm room on the pretext of repaying money he owed for a hamburger. There, the woman told police, she was given a drink that caused her to pass out. Then she was attacked repeatedly by the athletes.

Information and commentary provided by Dallas Fort Worth Personal Injury Attorney Dr Shezad Malik. The Dr Shezad Malik Law Firm can be contacted in Dallas toll free at 214-390-3189. If you or a loved one has been injured from sexual abuse, rape or sexual assault, please fill out our contact card for a free consultation.