As a Fort Worth Car Accident Attorney, I am reporting this crazy case of road rage, which took place in my back yard of Grapevine, Texas.
A Dallas man, James D. Wilson, tried to escape after assaulting another driver in a road-rage incident here in Grapevine.
According to the Grapevine police, Wilson is expected to be charged with aggravated assault with a deadly weapon, endangering a child and criminal mischief. The incident occurred on westbound Texas 114, which is being rebuilt as part of the DFW Connector project.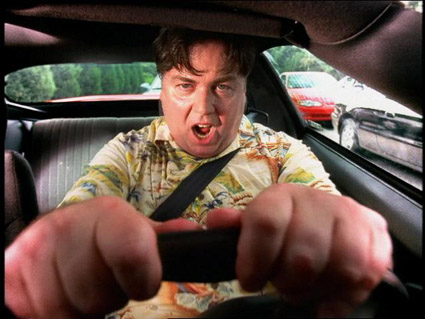 The other driver, was with his wife, his 9-year-old daughter and their dog in their BMW when he was cut off by a pickup.
The pickup pulled up beside the BMW and then the pickup driver and his passenger got out and yelled at the BMW driver.
The pickup driver got into his truck, leaving the door open, and backed into the BMW and the driver with the door.
The BMW driver got up after being hit, and was dragged about 100 feet while hanging on the door. The BMW driver eventually let go of the door and rolled onto the roadway.
Luckily the incident was witnessed by an off duty police officer and the arrest took place. The man who performed the criminal attack should have his license revoked, pay a hefty fine and go to jail. These kind of assaults/road rage cannot be tolerated in a civilized society…zero tolerance.

Information and commentary provided by Dallas Fort Worth Personal Injury Attorney Dr Shezad Malik. The Dr Shezad Malik Law Firm can be contacted in Dallas toll free at 888-210-9693. If you or a loved one has been injured from a truck accident, car crash or bus accident, please fill out our contact card for a free consultation.