As a Fort Worth Car Accident Attorney, this story takes the biscuit as far as crazy things to do while you are driving.
According to police, a van that caught on fire in a Seattle suburb was caused by the passengers filling up the van with gas while driving.
According to one of the victims, she and her two friends had bought gas at a gas station. She said they didn't have a gas can, so they filled an open bucket with two gallons of gas and put it in the van.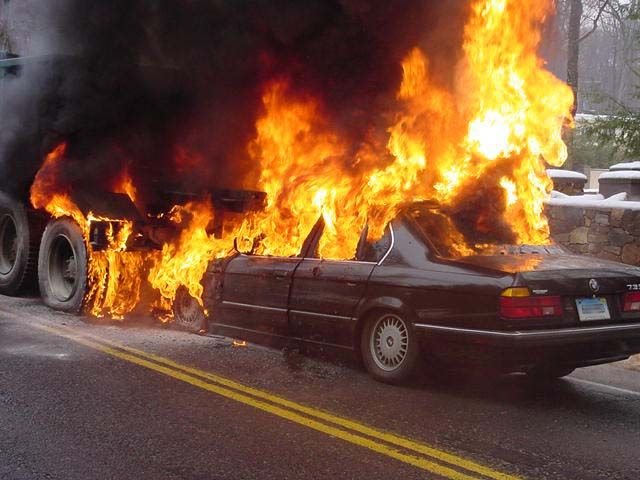 The engine cowling, a piece of metal that covered the engine had been removed. The passengers used a water bottle to transfer gas from the bucket directly into the carburetor in order to keep the engine running.
The van was filled with gas fumes, then the van stalled and as the driver tried to restart the van, it exploded.
According to Witnesses, the woman jumped out of the back of the van and fell to the ground, on fire, and that the van rolled over her leg. All three people were on fire and "desperately trying to put it out," investigators said.

Information and commentary provided by Dallas Fort Worth Personal Injury Attorney Dr Shezad Malik. The Dr Shezad Malik Law Firm can be contacted in Dallas toll free at 888-210-9693. If you or a loved one has been injured from a truck accident, car crash or bus accident, please fill out our contact card for a free consultation.