As a Fort Worth DARVON Product Liability Attorney I am providing this Darvon, Darvocet Update.
Since Dec. 3, seven lawsuits have been filed in federal court alleging that Xanodyne Pharmaceuticals Inc., the manufacturer of Darvocet and Darvon, knew of the risks but failed to warn doctors and the general public that the medications could contribute to heart disease.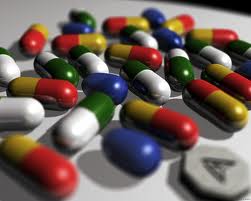 The recalled pain pills Darvocet, Darvon, or the generic propoxyphene are some of the most dangerous drugs ever sold in the United States, and we are urging folks to stop taking Darvocet, Darvon, or the generic version propoxyphene pain pills immediately.
Many people we have talked with, who took Darvocet, or Darvon, developed severe heart rhythm issues including sudden death, and now are either medicated to control their heart beat, or they have a pacemaker or an implantable defibrillator.
The suits, some them class actions, were filed on behalf of people who suffered from heart problems or died after taking the drugs. Plaintiffs' lawyers already have moved to consolidate the cases into multidistrict litigation.

Information and commentary provided by Dallas Fort Worth Personal Injury Attorney Dr Shezad Malik. The Dr Shezad Malik Law Firm can be contacted in Dallas toll free at 888-210-9693. If you or a loved one has been injured from a Defective or Dangerous Drug, please fill out our contact card for a free consultation.