Medical experts have warned that women who regularly powder their genitals with talc have a one-third higher risk of being diagnosed with ovarian cancer.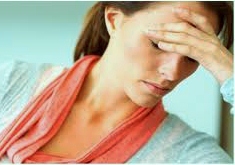 Those women who routinely apply talc to their genitals, sanitary napkins, tampons and underwear were found to have a 33 per cent higher risk of ovarian cancer.
Lead study author Dr Daniel Cramer, of Brigham and Women's Hospital in Boston, noted that there must be warning labels on talcum powder.
According to Cramer, "Talc is a good drying agent, but women should know that if it's used repeatedly, it can get into the vagina and into their upper genital tract."
Dr Cramer first linked genital talc to ovarian cancer in 1982. The current study, in the journal Epidemiology, is the first to limit the association to premenopausal women and postmenopausal women who used hormone therapy.
What is Talc?
Talc is a naturally occurring mineral that absorbs moisture, and is made of magnesium, silicon and oxygen. It may contain asbestos – a known carcinogen – in its natural form. But, all consumer talc products in the US have been free of asbestos in the US since the 1970s.
Ovarian Cancer
Almost 20,000 women in the US are diagnosed with ovarian cancer each year – and almost 14,500 die from the disease annually, according to the Centers for Disease Control and Prevention (CDC).
The World Health Organization's International Agency for Research on Cancer classified genital talc as possibly carcinogenic in 2006.
St Louis Talc Powder Ovarian Cancer $72 Million Verdict
The St. Louis jury in the latest J&J talc powder lawsuit to go to trial, was hammered and ordered to pay $72 million to the family of a woman who died from ovarian cancer. The family of Jackie Fox filed a wrongful death claim for ovarian cancer caused by talcum powder that she used throughout her life.
Fox used J&J talcum powder products for feminine hygiene, and she alleged that the company failed to warn that the talc migrates through the vagina and increase the risk of ovarian cancer.
$62 Million In Punitive Damages
The jury in the Missouri Circuit Court in St. Louis, found that J&J should pay the family $10 million in compensatory damages, for causing her wrongful death. The jury also found that J&J acted with gross negligence and wanton disregard for the plaintiff's health and safety, and awarded $62 million in punitive damages. Punitive damages are awarded when the jury finds egregious behavior and is designed to punish the company for wrongful acts.
The jury noted that internal documents showed that the company knew about increased risk of ovarian cancer from talc for years, but hid the vital information from talc powder users.
Smoking Gun Internal Documents
According to the jury the company's internal documents that were presented during the trial, swayed the jury towards for finding for the plaintiffs. A 1997 internal memo from a company medical consultant said "anybody who denies" the risk of using hygienic talc and ovarian cancer is "denying the obvious in the face of all evidence to the contrary," AP reported.
Shower-to-Shower and Baby Powder Under Fire
Johnson's Baby Powder is the most popular talcum powder product sold by the company. The talc is usually used in infants to prevent diaper rashes and it is also marketed to adult women for general hygiene purposes, as the Shower-to-Shower product.
Johnson & Johnson, based in New Brunswick, N.J., is expected to appeal. It issued a statement Tuesday insisting the products are safe.
1,200 Talc Ovarian Cancer Lawsuits Pending
There are about 1,200 Baby Powder lawsuits and Shower-to-Shower body powder lawsuits pending against J&J, with similar allegations that the company failed to warn that the talcum-based powders may increase the risk of ovarian cancer when applied to the female genitals.
According to medical experts, pathological evidence reveals that the talc may migrate through the vagina and into the fallopian tubes, uterus and ovaries, causing inflammation leading ovarian cancers. Microscopic evidence of talc particulate infiltration is found in the ovaries of affected women.
2nd Jury Talc Ovarian Cancer Verdict
In October 2013, a South Dakota jury found that J&J failed to warn about the risk of ovarian cancer from talcum powder, but no damages were awarded. In that South Dakota case, Deane Berg, aged 56 was diagnosed with ovarian cancer, and three doctors found that her cancer tissue had evidence of talc in the ovaries.
In fall 2006,  Berg began noticing signs of ovarian cancer. Berg had both ovaries removed when her doctors found a hemorrhagic ovary. In January 2007 Berg was diagnosed with stage 3 ovarian cancer with a life expectancy of less than five years. Berg's oncologist suggested a linkage between talcum powder and ovarian cancer. Berg had "dusted" her groin daily with J&J's talcum powder since the age of 18.
New Jersey Talc Powder State Court Mass Tort
The New Jersey Supreme Court in November 2015, consolidated all talcum powder lawsuits filed on behalf of women diagnosed with ovarian cancer.
All talc cancer cases filed throughout New Jersey state court are centralized before Judges Julio L. Mendez and Nelson C. Johnson in Atlantic County, as part of a Multi-County Litigation (MCL). There are more than 100 ovarian cancer lawsuits over talcum powder pending throughout the state.