According to a recent Bloomberg news article, Johnson & Johnson (J&J) has begun to settle thousands of personal injury and product liability lawsuits filed by women who blame the company's vaginal-mesh inserts for causing severe injuries.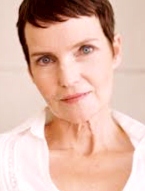 First of Many Johnson and Johnson Ethicon Settlements
The world's largest medical-device maker has agreed to pay more than $120 million to settle an initial round of about 3,000 lawsuits where women suffered serious organ damage from erosion of their popular line of vaginal mesh surgical inserts.
Settlement "A Drop in the Ocean"
According to court documents and SEC regulatory filings, the company is exposed to than 42,400 injury and product liability lawsuits. The company has not disclosed the average individual injury settlement values. Settlement values will vary according to severity of the injuries and the number of corrective surgeries required to fix the problems. This settlement is the first of presumably many, that J&J and its Ethicon unit have agreed to settle.
Trans Vaginal Mesh Litigation Update
J&J is exposed to the most mesh injury claims, in the vaginal-mesh litigation, which began in 2011. According to experts it is estimated that the total number of claims exceeds 100,000 lawsuits against more than a 6 major mesh device manufacturers.
The mesh is still available and is still being used by many gynecologists to treat vaginal uterine prolapse and urinary incontinence. The vaginal mesh and bladder incontinence slings have not been withdrawn globally from the market, despite the tsunami of lawsuits.
The companies under fire in this massive mesh debacle include Boston Scientific Corp. and C.R. Bard Inc. who have settled some cases while setting aside more than $1 billion to deal with claims over inserts. Vaginal mesh inserts are used to surgically treat vaginal prolapse and urinary incontinence.
Women allege that Ethicon's inserts shrink once implanted, causing internal organ damage, erosion, recurrent prolapse, urinary incontinence and constant pain. J&J agreed in June 2012 to pull some lines off the market.
FDA Labels Mesh as "High Risk"
The U.S. Food and Drug Administration (FDA) in 2012 ordered J&J, Boston Scientific, Bard and others to report rates of organ damage and complications linked to the implants. Recently, the FDA tightened regulations involving mesh inserts after finding they should be classified as higher-risk products when used to treat vaginal prolapse.
Multi Million Dollar Jury Verdicts
State juries in Texas, New Jersey, and California have found J&J and Ethicon liable for injuries associated with the vaginal inserts. A Philadelphia state jury recently hammered J&J and Ethicon to pay $12.5 million to a woman who said Ethicon's Prolift mesh damaged her bladder.
J&J and Ethicon company has also won several trials, including a 2014 case brought in West Virginia over mesh used to treat incontinence.
Federal MDL Consolidation
U.S. District Judge Joseph Goodwin in Charleston, West Virginia, is overseeing mesh cases, which has been consolidated in Charleston, West Virginia federal court since 2012.
Boston Scientific faces 30,000 mesh suits, according to a November SEC regulatory filing. In April, Boston Scientific agreed to pay $119 million to settle 3,000 cases in its first substantial settlement.
Bard in an October SEC filing disclosed that it faced 12,850 mesh suits after settling about 6,400 cases. Bard agreed in August to pay more than $200 million to resolve at least 3,000 cases.
The case is In Re Ethicon Inc. Pelvic Repair System Products Liability Litigation, 12-MDL-2327, U.S. District Court, Southern District of West Virginia (Charleston).