The manufacturers of the Wright Conserve metal on metal hip implant were hammered in a recent personal injury and defective product liability trial. The Georgia federal jury awarded $11 million to Robyn Christiansen, in the first bellwether Wright Conserve hip replacement lawsuit to go to trial.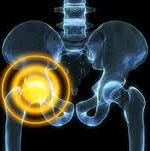 $10 Million Punitive Damages
The jury awarded $1 million in compensatory damages and $10 million in punitive damages, which is designed to punish the Wright Conserve hip replacement manufacturer for gross negligence for recklessly disregarding the safety of hip patients.
Over 500 Wright Conserve Hip Implant Lawsuits
Wright Conserve hip replacement manufacture is exposed to more than 530 personal injury and product liability lawsuits. Plaintiffs claim that patients suffered serious and catastrophic hip failures from the metal-on-metal design was unreasonably dangerous and defective.
Wright Conserve Hip Lawsuit Allegations
According to the lawsuits, the metal-on-metal hip leads to metallic debris to be released during the grinding action between the metal cup and metal ball, which causes early implant failure. Some complications include premature device failure, loosening, metal poisoning and metallosis and severe pain.
Artificial hip replacements are expected to last at least 15 to 20 years, but Christiansen's Wright Conserve hip implant failed after only six years, resulting in the need for major revision surgery.