Metal on metal hip implants have another premature hip implant failure and metallosis disaster to account for. Recently, another metal hip implant fiasco and recall has hit the airways and garnered the strongest warning/recall from the FDA.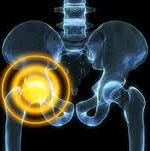 The FDA recently announced the Profemur hip recall for the Long Cobalt Chrome 8 Degree Varus/Valgus Modular Neck, noting that it is a Class I medical device recall.
The epidemic of premature metal on metal hip implant failure continues surge at an alarming rate. DePuy ASR, DePuy Pinnacle, Biomet Magnum & M2a, Smith and Nephew, Wright Conserve, Zimmer Durom cup and Stryker Rejuvenate and ABG II, are among hip replacements that continue to fail prematurely and require painful and risky revision surgery.
11,000 Affected Profemur Modular Neck Components
There are high rates of hip implant fractures has led to the recall of nearly 11,000 Profemur Varus/Valgus modular neck components for artificial hip replacement systems.