Federal drug regulators are expanding the warnings over the potential heart risks of Celexa, with new dosing instructions for the elderly and people with liver problems.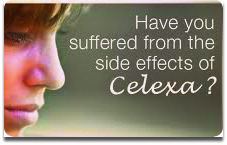 The FDA issued a new Celexa drug safety communication on March 28, limiting the maximum dose as 20 mg for patients over the age of 60. The limit is also recommended for patients with liver problems, who are taking the anti-ulcer medication Tagamet, or who are poor CYP2C19 metabolizers or are taking a CYP2C19 inhibitor.
Celexa (citalopram hydrobromide) belongs to a class of antidepressants known as selective serotonin reuptake inhibitors (SSRIs), and is approved for the treatment of major depression. Celexa is often used off-label to treat other psychological disorders. Celexa is available in brand name form or as a generic in 10 mg, 20 mg and 40 mg tablets, as well as a 10 mg/5 mL oral solution.
The new dosing recommendations are an update of an earlier August 2011 FDA warning of Celexa side effects that could affect the heart rhythm. The agency stated that Celexa should no longer be given at doses exceeding 40 mg per day.
The FDA warned patients who are currently taking Celexa, if their dose is greater than 40 mg per day to seek immediate care if experiencing an irregular heartbeat, shortness of breath, dizziness or fainting.
The FDA says it expanded the recommendations because some patients may still need to take Celexa despite the heart risks. The new label change affects people with congenital long QT syndrome, an abnormal heart rhythm condition, and states that the drug is not recommended for them.