Wyeth, which set aside more than $21 billion to resolve lawsuits over the fen-phen diet combination, must pay $3 million to a woman who contracted a lung-destroying disease from the drugs.
The New Jersey jurors deliberated about two hours before finding that Wyeth's Pondimin drug was a cause of the woman's primary pulmonary hypertension (PPH). The trial loss was Wyeth's first in four years in a case involving the often-fatal illness.
The ruling comes as the New Jersey-based Wyeth seeks to wrap up more than a decade of litigation over fen-phen, which combined the company's Pondimin and Redux with the generic phentermine. This medication combination was taken by patients as a weight reduction method to suppress their appetites.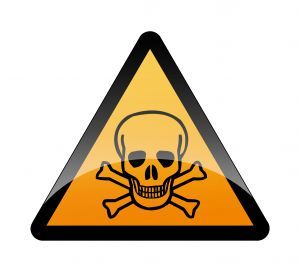 Pondimin is also known by the generic name fenfluramine. Fen-phen was the nickname coined for the diet drug cocktail of fenfluramine and phentermine.
Pondimin/fenfluramine and another diet drug, Redux/dexfenfluramine, were pulled off the market in 1997 when researchers at the Mayo Clinic reported that women who took the fen-phen duo developed heart valve disease.
More than 6 million prescriptions were written for the diet combination before Wyeth pulled the drugs off the market in 1997 after researchers linked the treatment to heart damage and PPH.
Wyeth sought to resolve most fen-phen users' claims through a $3.75 billion national settlement program. The accord did not cover people stricken with the fatal lung disease.
In 2004, a Texas jury ordered the drugmaker to pay more than $1 billion to the family of a woman who developed primary pulmonary hypertension after taking the weight-loss combination. A Philadelphia jury ruled in Wyeth's favor earlier this month in a similar case.
The Texas jurors awarded $113 million in compensatory damages and $900 million in punitive damages in that case. The woman's family later settled for an undisclosed amount.
The NJ woman, who took the fen-phen combination from November 1995 to October 1996, was not diagnosed with PPH until 2006. Jurors found that Pondimin "was a substantial contributing factor" in causing the lung disease.
The case is Gloria Ann Stribling v. Wyeth, BER-L-2352-07 MT, Superior Court of Bergen County, New Jersey (Hackensack).
Medical Analysis: Primary Pulmonary Hypertension is an insiduous disease manifested by slow onset of lung symptoms particularly shortness of breath on exertion. Most often by the time folks are diagnosed it is irreversible and the only option is a heart-lung transplant.
Legal Analysis: Dangerous long term sequelae of the drug combination now beginning to appear. We are going to see a lot more incidence of this rare lung problem to show up.