A default judgment was granted to the parents of a freshman pledge who fell to his death two years ago after authorities said he was subjected to hazing. A state district judge has ordered the national and University of Texas chapters of a fraternity to pay $16.2 million.
The Sigma Alpha Epsilon fraternity must pay each of the parents $2.5 million for mental anguish and nearly $81,000 for funeral expenses, as well as additional damages, according to the default judgment.
The order was issued after the national and local SAE chapters failed to respond to a lawsuit filed in September. State law allows the chapters to seek a new trial, which could be granted if the representatives explain why they did not respond to the suit and can defend allegations against them.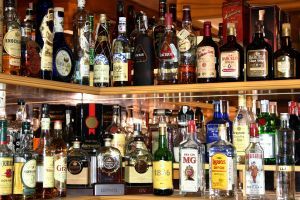 A civil case against the organization's alumni board and housing corporation is pending.
Family members of another UT pledge settled a case with Lambda Phi Epsilon for $4.2 million. The Houston freshman, died in 2005 after drinking a fatal amount of alcohol during a pledge party.
Investigators found that the night before his body was discovered, he and other pledges were given half-gallon liquor bottles to drink. An autopsy report said the student had a blood alcohol level of more than twice the legal limit for driving in Texas.
If you or a family member has been injured because of the fault of someone else; by negligence, personal injury, slip and fall, car accident, medical malpractice, trucking accident, drunk driving, bad product, toxic injury etc then please contact the Doctor Attorney Dr. Shezad Malik of Southlake, Texas. For a no obligation, free case analysis, please call 817-255-4001 or Contact Me Online.
Legal Analysis: Boistrous pranks get out hand with fatal results. Alcohol is a dangerous legal drug, a drug that is tolerated by society; just ask the MADD folks.