The U.S. Judicial Panel on Multidistrict Litigation (JPML) has ordered that all federal Wright Conserve hip replacement lawsuits be transferred to one judge for coordinated pre-trial proceedings as part of an MDL, or multidistrict litigation.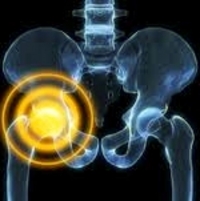 The U.S. JPML centralized the Wright Conserve hip litigation before U.S. District Judge William S. Duffey, Jr. in the U.S. District Court for the Northern District of Georgia.
The complaints allege that Wright Medical Technology manufactured a defective metal-on-metal hip implant, known as the Conserve Plus, and failed to warn patients about the potential risk that the device may fail within a few years of surgery.
According to plaintiffs, the Conserve acetabular cup has a tendency to loosen and fail as metal particles are shed into the body from the metal parts rubbing against each other.
The FDA approved the Wright metal-on-metal hip replacement system under their controversial 510(k) approval system. More than 200 adverse event reports have been submitted by patients or physicians, which likely only represents a fraction of the total number of problems with Wright hip replacements.
The Wright Conserve hip system is a metal-on-metal design. And consists of cast cobalt chromium molybdenum cup that provides the connection for the cobalt chromium molybdenum femoral head.
The metal femoral head rotates within the metal monoblock Conserve Cup, which does not have a liner, resulting in the release of metal particles that can cause metal toxicity in the blood, soft tissue and bone.
According to the complaints, this can result in metallosis, tissue necrosis, pseudotumors and other problems.
Furthermore, a number of patients have filed complaints over problems with the Wright Profemur hip replacement. These involves a femoral stem that may be prone to fracture, break, degrade and ultimately fail, according to allegations raised in a number of other lawsuits.