According to new medical research, patients who have suffered a femur fracture while using Fosamax, Actonel or another bisphophonate medication can decrease their chances of having a second break if they stop taking the drug.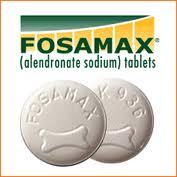 Findings presented at a meeting of the American Academy of Orthopaedic Surgeons indicate that the risk of suffering a second femur fracture drop significantly when people stop taking the osteoporosis drugs, which include Fosamax, Actonel, Boniva, Reclast and Zometa.
Such femur fractures involve sudden breaks that typically occur with little or no trauma at all, such as while taking a step or falling from standing height.
The researchers concluded that, "We recommend discontinuing bisphosphonate use as soon as possible after the index atypical femur fracture has occurred." They also recommended that patients with atypical femur fractures who are also at high risk of more typical hip or femur fractures be switched to an anabolic anti-osteoporosis medication in order to minimize the chance of suppression of bone turnover, which some believe is what causes Fosamax bone fractures.
Fosamax (alendronate sodium) is the most commonly used bisphosphonate medication in the United States. Fosamax was introduced by Merck in 1995. The medication generated over $3 billion in annual sales before it became available as a generic in 2008.
In October 2010, the FDA required warnings about the risk of thigh fractures from Fosamax and other bisphosphonate medications be placed on U.S. labels.
Merck & Co. currently faces hundreds of Fosamax fracture lawsuits that have been filed by individuals who claim the drug maker failed to adequately warn about the potential risk of problems. Complaints allege that side effects of Fosamax may weaken the ability of the femur bone to repair itself from microdamage, increasing the risk of a sudden femur fracture.