The massive transvaginal mesh injury lawsuits has been slowly winding its way through both the federal and state court system, over the past 4-5 years. The unwieldy personal injury and defective product liability litigation, which now by some estimates tops 100,000 filed lawsuits by injured and affected women, has been painstakingly slow.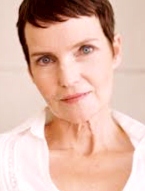 The is a silver lining to the litigation. Recently, Medtronic's Covidien unit agreed to settle more than 11,000 transvaginal mesh lawsuits filed by women who experienced serious and severe complications with the products.
What is Transvaginal Mesh and why is it Dangerous?
Covidien manufactured transvaginal mesh and bladder sling products sold by other companies. The devices are used for surgical repair of pelvic organ prolapse and female stress urinary incontinence. Serious side effects have reported including severe and debilitating problems due to erosion of the mesh through the vagina, infection, urinary incontinence and other significant complications, often leading to multiple painful revision surgeries.
Covidien Settlement Details
According to U.S. District Judge Joseph Goodwin, who is overseeing the multidistrict consolidated trials in West Virginia, Covidien has entered into a Confidential Master Settlement Agreement to settle claims related to it's pelvic repair products.
Medtronic, which acquired Covidien in early 2015, indicated that the settlement was reached on June 1 and may resolve 11,300 lawsuits.
Federal Multidistrict Mesh Litigation
Judge Goodwin oversees more than 80,000 transvaginal mesh and bladder sling lawsuits centralized as part of seven different federal MDLs established for cases brough against different manufacturers, including C.R. Bard, Ethicon, Boston Scientific, American Medical Systems (AMS), Coloplast, Cook Medical and Neomedic.
Multidistrict litigation is a consolidation of lawsuits transferred from around the country to a single United States District Court to streamline the trial processes. Here, the plaintiffs and defendants are under one roof, the trials are being processed by one judge, and this leads to speedier outcomes.
After several bellwether trials for plaintiffs, Judge Goodwin has been urging the parties to enter good faith settlement negotiations to avoid the need for tens of thousands of individual trials throughout the U.S.
These early trials were held nationwide, with many of them resulting in multi-million dollar damage awards for women who experienced severe injuries after receiving transvaginal mesh.
Ethicon Trial Coming Up
Since Johnson & Johnson's Ethicon subsidiary did not agreed to settle the claims against them, Judge Goodwin scheduled a consolidated trial, involving 26 different injured women going before the same jury in November 2015. Those lawsuits involve West Virginia plaintiffs who had surgery in the state to implant Ethicon's TVT product used to treat stress urinary incontinence, according to the ruling.
To date, Ethicon has faced only two trials involving its TVT Obturator product. In September 2014, a federal jury in West Virginia awarded $3.27 million against Ethicon in a case involving the TVT Obturator product.
In April 2014, a Texas state court jury awarded $1.2 million to a woman who suffered severe injuries.
In 2013, an Atlantic County, N.J., jury awarded $11.1 million in damages against Ethicon, including punitive damages as a result of Ethicon's actions surrounding the manufacture and sale of the Prolift product, a product used in the treatment of pelvic organ prolapse.
American Medical System Settlement (AMS)
AMS is the only major manufacturer to settle the claims involving their mesh and bladder sling products. Endo International announced in October 2014 that it has agreed to pay about $1.6 billion to resolve "substantially all" of the 20,000 mesh lawsuits pending against it's AMS subsidiary.
Boston Scientific Mesh Verdicts
Recently in May, a Delaware jury awarded Plaintiff Deborah Barba $100 million following a trial against defendant-manufacturer Boston Scientific. The verdict consisted of $25 million in compensatory damages and $75 million in punitive damages, designed to punish the company for its wrongful behavior.
Ms. Barba was implanted with Boston Scientific Pinnacle and Advantage Fit mesh products in 2009 to treat pelvic organ prolapse and stress urinary incontinence. She underwent two corrective surgeries due to complications caused by the products. Ms. Barba continues to experience severe pelvic pain and other gynecological symptoms to this day.
This latest jury verdict is the sixth Plaintiffs' victory against Boston Scientific, which include a $73.4 million verdict (subsequently reduced to comply with Texas damage caps) from a Texas court, a $26.7 million verdict to four women in Florida, and an $18.5 million verdict to a group of women in West Virginia.
Serious settlement negotiations are underway with Boston Scientific to settle the remainder of the some 20,000 claims.