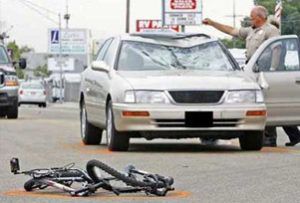 Bicycle accidents can cause serious injuries or death. These accidents typically involve complicated legal issues that require an experienced attorney. At our law firm, we handle minor and major bicycle injury lawsuits.
In many major cities, such as Dallas, motorists share street lanes with cyclists. In some cases, cyclists have their own lane. Regardless of the situation, many accidents cause severe injuries to the cyclists.
For example, recently a 13 year old boy was killed after his bike was struck by a car. The driver said he did not see the boy crossing the intersection.