Rumors are swirling about potential
Actos Bladder Cancer settlements
. According to
Bloomberg News
, Takeda Pharmaceutical Co. has indicated that it will pay more than $2.2 billion to settle Actos lawsuits over bladder cancer claims. Asia's largest drugmaker tentatively agrees to settle more than 8,000  
Actos bladder cancer lawsuits
in federal and state courts in the U.S.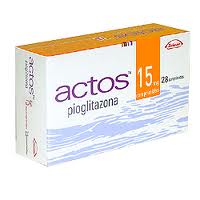 This  potential settlement deal, begs the question; does Actos Increase the Risk of Bladder Cancer? Why would Takeda settle for any amount, if there was no link between Actos and the increased risk of bladder cancer?
Any settlement deal would average about $275,000 for each case, and would be the first in the four year old litigation over the diabetes drug. The U.S. District Judge presiding over all federal Actos bladder cancer lawsuits will require the parties to discuss settlements in advance of a bellwether trial currently scheduled in 2016. The first settlement meeting is scheduled next week.