Rumors are swirling about potential Actos Bladder Cancer settlements. According to Bloomberg News, Takeda Pharmaceutical Co. has indicated that it will pay more than $2.2 billion to settle Actos lawsuits over bladder cancer claims. Asia's largest drugmaker tentatively agrees to settle more than 8,000  Actos bladder cancer lawsuits in federal and state courts in the U.S.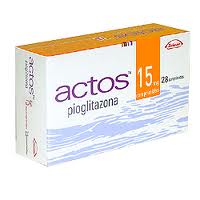 This  potential settlement deal, begs the question; does Actos Increase the Risk of Bladder Cancer? Why would Takeda settle for any amount, if there was no link between Actos and the increased risk of bladder cancer?
Any settlement deal would average about $275,000 for each case, and would be the first in the four year old litigation over the diabetes drug. The U.S. District Judge presiding over all federal Actos bladder cancer lawsuits will require the parties to discuss settlements in advance of a bellwether trial currently scheduled in 2016. The first settlement meeting is scheduled next week.
Actos Bladder Cancer Lawsuits Continue to Increase
There are more than 4,000 federal personal injury, product liability lawsuits pending against Takeda Pharmaceuticals and Eli Lilly. The claims blame the companies for providing inadequate warnings about the risk of bladder cancer from Actos, a blockbuster type 2 diabetes drug.
Louisiana Federal Multidistrict Litigation
Since December 2011, federal lawsuits have been centralized before U.S. District Judge Rebecca F. Doherty in the Western District of Louisiana, as part of an MDL, or Multi-District Litigation.
It is common in mass tort pharmaceutical and medical device cases, that small groups of cases are prepared for early trial dates, known as "bellwether" cases.
The first federal Actos trial ended in a record breaking $9 billion jury verdict last year. The jury found evidence that the drug makers deliberately destroyed documents about Actos and bladder cancer link. Takeda also deleted the files of 46 former and current employees, including those of top executives in Japan and U.S. sales representatives.
Judge Doherty post verdict, reduced the punitive damage award in the case to $37 million. The case is on appeal.
In June 2011 The U.S. Food and Drug Administration (FDA) warned the public that use of the diabetes medication Actos (pioglitazone) for more than one year may be associated with an increased risk of bladder cancer. Information about this risk was added to the Warnings and Precautions section of the label for pioglitazone-containing medicines. The patient Medication Guide for these medicines was revised to include information on the risk of bladder cancer.
8,000 Actos Bladder Cancer Lawsuits Cannot Be Wrong
More than 4,000 Actos suits have been consolidated before a federal judge in Louisiana for pretrial information exchanges. According to court documents, Takeda is exposed to another 4,500 claims in state courts in Illinois, West Virginia and Pennsylvania.
Takeda is blamed for not disclosing that that Actos use can lead to bladder cancer. All of the lawsuits allege that Takeda knew or should have know about the increased risk of bladder cancer and yet failed to alert patients, doctors and the FDA. The Japan-based drugmaker suggested the settlement thinking that it could avoid more huge verdicts and to put this litigation behind them. They will be getting off cheap if accepted.
Actos Blockbuster Diabetic Drug
Actos has generated more than $16 billion in sales since its 1999 release, according to Bloomberg News. Sales peaked in the year ended in March 2011 at $4.5 billion.
Actos Verdicts
The most recent trial in Philadelphia, is the ninth Actos patient to take bladder-cancer claims before a jury, and the fifth case to score a victory against the Asian pharmaceutical giant. The company folks in Osaka, Japan will have to give serious thought to stop the hemorrhaging of money in the defense of these indefensible bladder cancer cases and go for a global settlement.
Several Actos bladder cancer cases have have been tried in state court, with multi-million damage awards awarded in many of the cases. Most recently, Takeda was hammered with a $3.6 million damage award in a Pennsylvania case, including $1.3 million in punitive damages designed to punish the drug makers.The consolidated Actos cases in Louisiana are In Re Actos (Pioglitazone) Products Liability Litigation, 11-md-02299, U.S. District Court, Western District of Louisiana (Lafayette).