A multiple sclerosis drug made by pharmaceutical giant Novartis is under intense investigation after at least 11 patients taking the medicine died.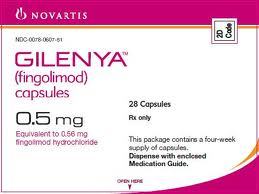 The drug, Gilenya, was licensed in 2010 in the European Union and by the FDA to treat patients with a severe type of multiple sclerosis.
European Medicines Agency Investigating Gilenya
The deaths raise concerns Gilenya could trigger heart problems after patients take their first dose, according to a recent statement issued by the European Medicines Agency. The agency, which is now investigating the drug, said it isn't clear if it caused the deaths.
One of the deaths was in the U.S., where a patient died within 24 hours of taking the first dose.
The European agency said it didn't know where the other 10 deaths occurred, but that they were reported to its drug database, which monitors side effects from medicines in the European Union.
FDA Investigating Gilenya
The U.S. Food and Drug Administration said it also is conducting a data analysis but has not made any definitive conclusions and does not know when its review will be complete.
Scope of the problem
More than 30,000 patients have taken Gilenya worldwide. The European Medicines Agency advised doctors to increase their monitoring of patients after the first dose of the medicine. The agency said the risk of a slow heart rate after the first dose of Gilenya was known when it was approved.
Novartis AG said it was advising doctors of new recommendations on using Gilenya. They include continuous heart monitoring during the first six hours after patients take their first dose and measuring their blood pressure and heart rate every hour. This new guidance applies only to patients taking their first dose, Novartis said in a statement.
Gilenya's Prescribing Warning
Gilenya's prescribing information includes a warning about bradycardia (slow heart rate) and/or atrioventricular conduction block (conduction disorder of the nervous impulse in the heart) in the first hours after starting the drug.
Interacting Medications
Due to the fact that Gilenya has been linked with these problems, the FDA also advises close monitoring of patients on certain medications (class Ia or class III antiarrhythmic drugs, beta-blockers, calcium channel blockers), as well as those with a low heart rate, history of syncope (fainting), sick sinus syndrome, second degree or higher conduction block, ischemic heart disease, or heart failure when they start treatment with Gilenya.
The use of Gilenya has not been studied in these patients, who are at an increased risk of slow heart rate. The patient who died was on a beta-blocker (metoprolol) and a calcium channel blocker (amlodipine) – again, both of which are associated with bradycardia and heart blocks.
Stronger Warning Needed?
Although there are recommendations such as obtaining an electrocardiogram on patients at increased risk for cardiac side effects prior to starting the drug and advising patients about the signs and symptoms of bradycardia, there may need to be a stronger warning about patients on medications that could also cause heart rate problems.
Perhaps people on these kind of medications or with certain heart problems should NOT take Gilenya at all. According the the manufacturer, Novartis, this is the first death within 24 hours of taking the first dose of Gilenya out of the 28,000 patients who have been started on the drug.