As the Band played on, another tale of corporate greed and misdeeds, in the Dark City.
A Stryker Corp. (SYK) unit has pled guilty and will pay a $15 million fine. The medical-device maker was on trial on charges it marketed an unapproved mixture of products for strengthening human bone growth.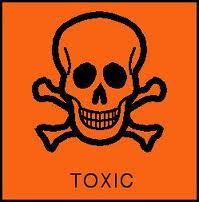 The unit, Stryker Biotech, and three Stryker sales representatives were on trial in federal court in Boston on a 13-count criminal indictment claiming conspiracy and wire fraud.
Stryker Biotech agreed to plead to one misdemeanor count of misbranding a medical device and prosecutors agreed to drop the case against the Massachusetts-based Stryker Biotech.
Dangerous Product Sold to Surgeons
The U.S. prosecutors said Stryker Biotech made $12.5 million by misbranding and selling the bone growth mixture to surgeons over a two-year period.
The U.S. had charged Stryker Biotech with misbranding and its sales force with conspiring to defraud surgeons into combining the company's OP-1 and OP-1 Putty with the bone filler Calstrux. Some patients suffered adverse side effects and required more surgery.
"That mixture was never studied clinically," Assistant U.S. Attorney Susan Winkler told the jury in her opening statement on Jan. 12. "They did not know if it worked. They did not know if it was safe, and they marketed it to doctors anyway."
No FDA Exemption for the Product
The U.S. Food and Drug Administration allowed the company to supply its products under a narrow, provisional humanitarian exemption. The company had no FDA approval for mixing in Calstrux, which was later pulled from the market, the U.S. says. Stryker Biotech tracked 63 adverse events in more than 10,000 procedures involving the bone mixture.
The case is U.S. v. Stryker Biotech LLC, 09-cr-10330, U.S. District Court, District of Massachusetts (Boston).