Pfizer, the manufacturer of Zoloft, has filed a motion to consolidate all federal Zoloft birth defect lawsuits. Pfizer requested that they be centralized before one judge for pretrial litigation as part of a multidistrict litigation, or MDL.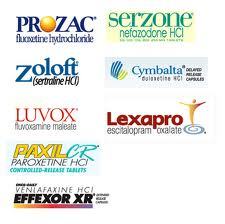 On January 18, Pfizer asked the U.S. Judicial Panel on Multidistrict Litigation to create a Zoloft MDL in the U.S. District Court for the Southern District of New York.
Zoloft Birth Defect Lawsuits
A growing number of plaintiffs throughout the country have filed a Zoloft lawsuit against Pfizer, raising similar allegations that use of the antidepressant during pregnancy caused children to be born with a variety of severe birth defects and serious malformations.
New York Federal MDL
According to Pfizer, there are currently at least 59 lawsuits over Zoloft, which involve common claims and questions of fact. Furthermore, according to Pfizer, the Zoloft birth defect litigation should be consolidated to prevent conflicting pretrial rulings, reduce duplicative discovery and to serve the convenience of the parties, the witnesses and the federal court system.
Pfizer has proposed that the federal Zoloft cases should be centralized in New York, near the drug maker's headquarters, which would provide a central location and easy access to the company's records and important witnesses.
Pfizer has also offered the Northern and Southern Districts of Mississippi and the Nothern District of Ohio as possible alternate locations.
The majority of the complaints over Zoloft are currently pending in the U.S. District Court for the Eastern District of Pennsylvania, where at least 48 of lawsuits are pending.
Zoloft Indications
Zoloft (sertraline) was released by Pfizer in 1991 for the treatment of depression, obsessive-compulsive disorder and anxiety.
By 2007 there were nearly 30 million prescriptions, making it the most prescribed antidepressant in the United States. Zoloft belongs to a class of drugs known as selective serotonin reuptake inhibitors (SSRIs).
Zoloft Birth Defects
Recently, medical research and adverse event reports have suggested that use of Zoloft during pregnancy may increase the risk of serious and potentially life-threatening health problems for babies. These side effects include persistent pulmonary hypertension in newborns (PPHN), heart defects, lung defects, abdominal defects, cranial defects and other malformations.
Studies have suggested that Zoloft may increase the risk of birth defects when used as early as the first trimester of pregnancy, a time when many women do not even know they are pregnant.
The U.S. Judicial Panel on Multidistrict Litigation is expected to hear oral arguments on the motion during a hearing scheduled to occur on May 31, at the E. Barrett Prettyman U.S. Courthouse in Washington, D.C.
Read more here and visit my website for further information.
Tags: