According to new medical research, Byetta and Januvia may cause increased risk of pancreatitis and pancreatic cancer.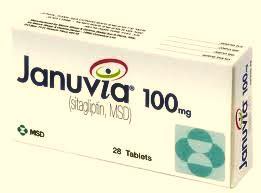 A medical study in 2011 found that users of Januvia and Byetta may be six times more likely to be diagnosed with pancreatitis and three times more likely to develop pancreatic cancer.
Byetta (exenatide) is used to control blood sugar levels and is part of a class of medications known as incretin mimetics, which imitate natural hormones that lower blood glucose levels. In recent years, FDA adverse event reports have raised concerns about a link between Byetta and pancreatitis, including severe cases of necrotizing pancreatitis and hemorrhagic pancreatitis, which have resulted in several deaths.
Concerns about pancreatitis from Byetta first arose in 2007, when the FDA issued an alert indicating that the drug had been linked to at least 30 reports of acute pancreatitis. In August 2008, the FDA notified doctors about six more cases of severe pancreatitis with Byetta, including two deaths. Following the FDA announcement, the drug makers disclosed that they were aware of at least four other pancreatitis deaths among Byetta users.
Januvia is a newer drug approved for the treatment of adults with Type-2 diabetes. It is one of the first in a new class of medications known as dipeptidyl peptidase-4 (DPP-4) inhibitors. Januvia has rapidly become a strong selling medication for Merck.
In September 2009, FDA recommended that doctors monitor patients carefully for signs of pancreatitis from Januvia and Janumet after starting treatment or increasing dosage. The agency found that in 58 of the 88 cases of pancreatitis Januvia and Janumet users required hospitalization, and four required treatment in intensive care units (ICU).