Ovarian cancer is one of the most difficult cancers to diagnose, making it one of the most deadly. The ovaries are not accessible for examination, and the symptoms that are associated with ovarian cancer are vague and can be confused with other less life-threatening conditions.
Because of its hidden nature, ovarian cancer often is not caught in time to save the patient. According to the U.S. National Cancer Institute, three of every four ovarian cancer cases are diagnosed at an advanced stage, after the malignancy has spread beyond the ovary.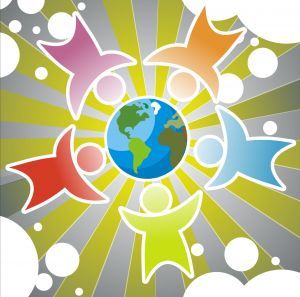 When ovarian cancer is found at an early stage it proves crucial to the woman's chances. According to the American Cancer Society, about 94 percent of patients who receive an early diagnosis live longer than five years.
That statistic compares to an overall 46 percent survival rate for all women with ovarian cancer, a rate that has not improved much over the last 30 years.
A new study increased the level of early stage ovarian cancer detection by 20 percent by combining a blood test with a questionnaire of potential symptoms. And in another research development, scientists are working on therapeutic vaccines to fight ovarian and breast cancer.
Currently available diagnostic tools including ultrasound and X-rays to biopsy and blood tests can help confirm or reject a positive reading for early stage cancer.
A new vaccine has been generated that appears to prompt the patient's immune system to target and destroy cancer cells. The vaccine, developed by Dr. George Coukos of the University of Pennsylvania is currently undergoing clinical trial testing.
Another development involves the administration of chemotherapy inside the peritoneum.