Approximately 1,000 women across the United States who suffered serious blood clot side effects have filed a Nuvaring lawsuit claim.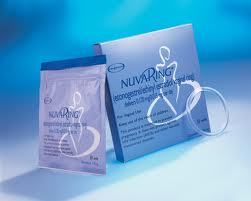 What is Nuvaring?
NuvaRing birth control is a third generation contraceptive manufactured by Organon USA. Organon is part of the Schering-Plough Corporation, which is now owned by Merck.
Nuva Ring birth control is a flexible polyethylene ring that contains a combination of the hormones estrogen and etonogestrel which is a synthetic form of the progestin desogestrel. NuvaRing uses a different form of progestin compared to older contraceptives.
NuvaRing birth control was approved by the Federal Drug Administration (FDA) in October 2001. It was first marketed in the United States in July 2002.
How Does Nuva Ring Work?
NuvaRing releases hormones, and the hormones are absorbed through the vaginal wall.
The hormones inhibit a fertilized egg from being implanted. In addition, the cervical mucous becomes thicker which helps prevent sperm from entering the uterus.
Nuvaring Pulmonary Embolism
NuvaRing pulmonary embolism, is a serious side effect reported by women using this third-generation contraceptive.
Venous thrombo embolism events have been linked to NuvaRing. Pulmonary embolism (PE), deep vein thrombosis (DVT), and ischemic strokes are some of the side effects being associated with NuvaRing.
What is a Pulmonary Embolism?
A pulmonary embolism is a sudden blockage in a lung artery. The cause is usually a blood clot in the leg called a deep vein thrombosis that breaks loose and travels through the bloodstream to the lung.
Pulmonary embolism is a serious condition that can cause permanent damage to the affected lung or sudden death in severe cases. 50% of victims who have pulmonary embolism have no symptoms. Typical symptoms include shortness of breath, chest pain or coughing up blood.
What is a Deep Venous Thrombosis?
Venous thrombosis is a blood clot that forms in a vein. This slow or prevent blood flowing through the veins, causing swelling and pain. In most cases, venous thrombosis occurs in the "deep veins" in the legs, thighs or pelvis; this is called a deep vein thrombosis, DVT.
If the blood clot breaks off from the leg, it can travel to other organs; this is called an embolism. If the clot lodges in the lung, it is called pulmonary embolism (PE). PE is a serious medical condition that can cause death.
Victims who have a DVT or PE have a higher risk of developing another blood clot in the future.
Status of Nuvaring Lawsuits
As of April 2012, the NuvaRing litigation has climbed to almost 1,000 individual injury lawsuits filed in state and federal courts throughout the United States. Many more lawsuits are expected to be filed in the upcoming months as the slowing moving litigation begins to heat up, and progesses to the bellwether trial stage.
According to experts, many more severly affected Nuvaring victims are out there waiting to file their claim against Merck.
To date, there have been no reported NuvaRing settlements and the first trials are not expected to begin until early 2013.
All of the lawsuits involve similar allegations that the manufacturer failed to adequately research the side effects of the birth control ring or warn woman that they may face an increased risk of blood clots compared to older birth control pills.
Federal Nuvaring MDL
The majority of NuvaRing personal injury and death claims throughout the United States have been consolidated for pretrial federal proceedings as part of a multidistrict litigation or NuvaRing MDL.
All lawsuits filed in federal courts throughout the U.S. are automatically removed and centralized in the U.S. District Court for the Eastern District of Missouri to avoid different rulings and speed up discovery proceedings. This is known as the Federal MDL.
Some Nuvaring injury cases have been selected for early trial dates, this process is known as "bellwether" trials. Bellwether trials help the plaintiffs and the defense assess how juries are going to respond to the blood clot and alleged lack of warning evidence that will be introduced in the litigation.
State Nuvaring MDL
Some Nuvaring personal injury and death lawsuits have been filed in New Jersey. Merck's corporate headquarters is in New Jersey. The New Jersey NuvaRing litigation has been centralized as a "Mass Tort" in Bergen County.