Today, in Dallas, Texas, my home town, the attorneys involved in the multi-district consolidated federal DePuy Pinnacle litigation, met with Judge Ed Kinkeade, who is overseeing the MDL Court.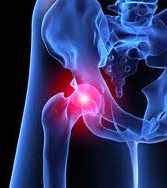 The topics that were discussed included the recent Case Management Order that is to provide a schedule for proceeding with the Pinnacle metal on metal hip lawsuits.
From my vantage point in the "peanut gallery," I counted 6 attorneys from the defense and about 35 plaintiff attorneys and each side made a short presentation on the status of the lawsuits at this time.
The court announced that there were about 1,245 Pinnacle lawsuits on file at this time. Experts believe that number will increase as more victims will require hip revision surgery, over the next few years.
Attention and discussion was given to formulating a standardized short and long form federal petition or lawsuit, an agreed to plaintiff fact sheets (streamlined discovery), confidentiality order, deposition schedules, a protocol for joint production of documents and determining what types of metal on metal hip replacements should be considered a "Pinnacle" lawsuit.
No firm progress had been made regarding these items. The court indicated that it expected that these issues to be resolved within a month, certainly before the next scheduled status update meeting, which is tentatively set for in 6 weeks.
Dallas Texas DePuy Pinnacle MDL
The U.S. Judicial Panel on Multidistrict Litigation centralized pretrial proceedings in the cases before Judge Kinkeade in the in the U.S. District Court for the Northern District of Texas, as part of an MDL, or multidistrict litigation.
DePuy Pinnacle Injuries and Allegations
All of the DePuy Pinnacle lawsuits involve similar claims that the product was negligently designed with defects in the DePuy Pinnacle hip that caused plaintiffs to suffer injuries with their implant within a few years, often resulting in the need for revision surgery.
DePuy ASR Ohio MDL
Johnson & Johnson and DePuy also face over 6,000 lawsuits over their DePuy ASR hip replacement. Those cases are consolidated in a separate MDL, which is pending in the U.S. District Court for the Northern District of Ohio.
Visit the US District Court for the Northern District of Texas and review the case management orders here.