A panel of federal judges will hear arguments in March on the centralization all Zoloft lawsuits filed in U.S. District Courts.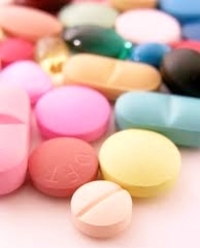 The U.S. Judicial Panel on Multidistrict Litigation (JPML) has set a hearing for March 29. The lawyers will argument whether federal complaints filed against Pfizer by parents of children born with birth defects should be centralized for pretrial proceedings as part of an MDL, or multidistrict litigation.
Pfizer filed a motion seeking that the lawsuits should be consolidated in the U.S. District Court for the Southern District of New York. MDL is designed to avoid potentially conflicting pretrial rulings from different judges, reduce duplicative discovery and to serve the convenience of the witnesses, the parties and the courts.
What is Zoloft?
Zoloft (sertraline) was introduced by Pfizer in 1991 for the treatment of depression, obsessive-compulsive disorder and anxiety. By 2007 there were nearly 30 million prescriptions, making it the most prescribed antidepressant in the United States. Zoloft belongs to a class of drugs known as selective serotonin reuptake inhibitors (SSRIs).
A growing amount of research and adverse event reports have suggested that side effects of Zoloft use during pregnancy may increase the risk of serious and potentially life-threatening health problems for babies, including persistent pulmonary hypertension in newborns (PPHN), spina bifida, heart defects, lung defects, abdominal defects, cranial defects and other malformations.
Studies have suggested that Zoloft may increase the risk of birth defects when used as early as the first trimester of pregnancy, a time when many women do not even know they are pregnant.